Slip and Fall Attorney in Lafayette
If you've slipped, tripped or fallen on someone else's property and suffered an injury as a result, you could be eligible for compensation under Louisiana's premises liability law.
Premises liability cases involve the area of personal injury law that deals with a property owner's responsibility for injuries occurring on their property. A property owner is obligated to keep their property free of certain dangerous conditions, whether they own a business, home, apartment complex, grocery store, mall, playground, parking lot, or another space.
To prove a premises liability case, the plaintiff needs to demonstrate that the defendant was negligent in failing to maintain their property, prevent hazards, or properly warn about hazardous conditions on their property. If you're trying to hold the property owner responsible for your injury to account, contact the Lafayette slip and fall injury attorneys with Gordon McKernan Injury Attorneys for the help you need to win.
Click to contact our Slip & Fall Accident Lawyers in Lafayette Today
What Injuries Are Caused by Slips and Falls?
Slips, trips, and falls can happen just about anywhere there's a slippery or uneven surface to walk on. Older adults are at particular risk for injuries caused by slip and fall accidents, according to the Centers for Disease Control and Prevention (CDC). The following injuries are common results of slips and falls due to poor property maintenance:
These types of injuries can also lead to thousands of dollars' worth of medical costs, ongoing therapy, lost wages, loss of future wages, and other expenses. After you're the victim of a slip and fall injury, you deserve compensation for the damages you've suffered. The slip and fall lawyers at Gordon McKernan Injury Attorneys can advocate for you to get the money you need to heal from your injuries and move on with your life.
How to Prove Liability After a Slip and Fall
Each slip, trip, and fall case is different, so proving who has liability in your case can be a complicated and delicate process. The owner has responsibilities to keep their property safe against hazards, and visitors to the space have the responsibility to take reasonable care when navigating that space to avoid a fall.
In most slip and fall claims, the plaintiff must prove that they fell due to a dangerous condition, as well as prove that the owner or manager of the property know about that condition and failed to rectify it. This dangerous condition must have also presented an unreasonable risk to visitors, that is, that a reasonable person would not have anticipated the danger.
When proving that the owner or manager knew of the dangerous condition, the plaintiff must prove one or more of the following:
The owner or manager, or an employee, created the dangerous condition
The owner or manager, or an employee, knew of the dangerous condition and neglected to fix it
The dangerous condition existed for long enough that it should've been discovered and corrected prior to your injury
Your case and the compensation you can expect may also be impacted by the type of property you've been injured on.
Residential Properties
Renters who slip and fall may be able to hold their landlord liable for their damages. To do so, they'll need to prove the following:
The landlord had control over the condition that caused the trip, slip, or fall
The landlord could've repaired that condition easily
The landlord should have been able to anticipate injuries could result from their inaction
The landlord's inaction led to the injury
Commercial Properties
Visitors and customers of commercial properties, including restaurants, retail stores, and other businesses, can hold the owner or manager of that building liable for their injuries. The plaintiffs in these cases must prove that
The owner or an employee caused the dangerous condition—a spilled liquid, worn or torn flooring, or other dangerous surface—to be underfoot
The owner or an employee knew about the dangerous condition and failed to repair it
The owner or employee should have known about the dangerous condition because a reasonable person would have discovered and repaired it
While the third situation here is most common, it's also the hardest to prove. A judge or jury will determine what actions a "reasonable person" would have taken in your situation, and usually follow common sense.
Government Properties
In most instances of personal injury law, government entities are immune from normal civil claim rules. Even if you've slipped and fallen on government property, you should still call a Lafayette attorney to talk about your case, since you could seek compensation from the government in some cases.
Experienced Lafayette Slip and Fall Injury Lawyers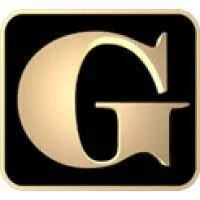 Trips, slips, and falls tend to catch their victims completely unawares, and can lead to thousands in medical bills, and missed work. What's more, they can leave you suffering and in pain for months or even years. You deserve an advocate on your side to help you get the compensation you need to heal from your injuries and move on with your life.
Gordon McKernan Injury Attorneys are a Lafayette law firm specializing in premises injury law and helping our clients recover the maximum possible amount. We have 679+ years of combined legal experience helping our clients, and we can help you too. Give us a call at 337.999.9999 for a free consultation about your legal options today.
Lafayette Slip & Fall Lawyer Near Me
888.271.3687
Filing a claim with Gordon Mckernan Injury Attorneys is easy! Simply follow the steps below.
Get Your Free Consultation
Fill out our quick and easy form to find out if your case qualifies. Our consultations are free and confidential, and we are here to help whether you hire us or not! 
An Attorney Will Reach Out
Our team will evaluate your case and decide on the best course of action. One of our lawyers will get back to you promptly and begin the process of winning your case! 
Get Gordon! Get It Done!
Once your case has been evaluated and deemed a good fit for our firm, our team will go to work immediately on gathering evidence, building your case, and getting you the compensation that you deserve. 
Frequent Answered Questions