Fatal Car Accident Lawyer in Baton Rouge
The city of Baton Rouge is well-known for its diverse culture and unmatched charm. However, the state of Louisiana still, unfortunately, experiences fatal car accidents on its roads each year. 
How many car crash fatalities per year statistics: According to recent data, in 2022, there were 804 crashes with over 800 fatalities in Louisiana. The loss of a loved one in a fatal car accident is an incredibly traumatic experience, and taking on the legal system can be overwhelming. This is where the assistance of a skilled Baton Rouge fatal car accident lawyer is essential.
At , we're committed to fighting for the compensation that you need and deserve. If you have lost someone you love in a fatal car accident, we encourage you to reach out to one of our Baton Rouge fatal car accident lawyers as soon as possible.
Click to Contact Our Baton Rouge Fatal Car Accident Lawyers Today
How to Find Out About a Fatal Car Accident
There are several ways to find out about a fatal car accident, including
Local News Sources: News outlets often report on accidents that result in serious injuries or fatalities, so you may be able to find information about the accident through your local news website or newspaper.
Police Reports: You can request a police report if you have info about the location and date of the accident. These reports usually have facts about the accident, including the names of those involved and the cause of the accident.
Online Databases: You can search for information about a specific accident or browse through recent reports to see if the accident you're looking for is listed.
Social Media: You can search for posts or updates from local law enforcement agencies or news outlets to get information about the accident.
Caution: If you're seeking information about a specific fatal car accident, be sure to approach the situation with sensitivity and respect for the families and loved ones of those involved. It's also important to remember that the release of information about the accident may be limited due to privacy concerns or ongoing investigations.
Understanding a Fatal Car Accident
A fatal car accident is a catastrophic event that can shatter families and communities. In the legal sphere, wrongful death refers to a death caused by the negligent or intentional actions of another person or entity. 
In other words, when a loved one dies in a fatal car accident in Baton Rouge, it's considered a wrongful death, and the assistance of a Baton Rouge fatal car accident lawyer is highly recommended.
FYI: While no amount of compensation can ever replace a lost life, surviving family members can file a wrongful death claim and seek damages.
Steps to File a Wrongful Death Claim in Baton Rouge
Losing a loved one in a fatal car accident can feel unbearable, but filing a wrongful death claim with a Baton Rouge fatal car accident lawyer can help you protect your rights and gain compensation for your loss. Here are the steps you need to take to file a wrongful death claim in Baton Rouge after a fatal car accident:
Hire a Baton Rouge fatal car accident lawyer at who can guide you and help you protect your rights.
Gather evidence: Once you meet with a Baton Rouge fatal car accident lawyer at our firm to review your case, the next step will be to collect evidence like accident reports, witness statements, and medical records to help build your case.
Decide on who can file: Surviving spouses, children, parents, and other close relatives can file the claim (including adopted children), but it must be filed within one year of the fatal car accident according to Louisiana Civil Code 2315.2.
Prove liability: You need to prove the other driver was responsible for the accident and the death. This may require expert testimony and accident reconstruction.
Gain compensation: If you win your wrongful death claim, you may be entitled to compensation for a variety of damages, including medical expenses, funeral expenses, lost wages, and loss of companionship.
Going to a Fatal Accident Trial
If your wrongful death proceeds to trial, the Louisiana civil courts will need time to appoint a judge and jury. Then, you and your Baton Rouge fatal car accident lawyer can move forward with the process in the following ways:
Your Baton Rouge fatal car accident lawyer can call upon witnesses, such as medical professionals and coroners, to give testimony on the losses suffered by the deceased. Remember: cross-examination may also occur during this part of the trial.
After assessing the witness statements, your Baton Rouge fatal car accident lawyer will be able to deliver their closing arguments. Then, the jury will deliver their verdict but remember that the time frame of these proceedings can range from weeks to years, but an attorney from our firm will be sure to keep you informed throughout the entire process.
Baton Rouge Fatal Car Accident Lawyer? Call Gordon!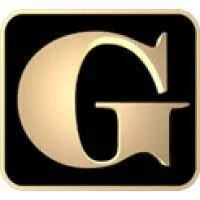 If you have lost a loved one in a fatal car accident in Baton Rouge, you may be eligible for compensation for your losses. At Gordon McKernan Injury Attorneys, we understand the pain and suffering you are going through and are here to help you through this difficult time.
We offer a FREE consultation to assess your case and can provide you with the legal representation you need to pursue justice for your loved one. Our team of Baton Rouge fatal car accident lawyers will do everything they possibly can to achieve the best possible outcome.
And don't forget the G Guarantee, which means you won't owe us anything unless we win your case! You can trust us to handle your case with the utmost care and professionalism. Contact us today to schedule your free consultation and take the first step toward getting the compensation you deserve!
Baton Rouge Personal Injury Lawyer Near Me
225.888.8888
Filing a claim with Gordon Mckernan Injury Attorneys is easy! Simply follow the steps below.
Get Your Free Consultation
Fill out our quick and easy form to find out if your case qualifies. Our consultations are free and confidential, and we are here to help whether you hire us or not! 
An Attorney Will Reach Out
Our team will evaluate your case and decide on the best course of action. One of our lawyers will get back to you promptly and begin the process of winning your case! 
Get Gordon! Get It Done!
Once your case has been evaluated and deemed a good fit for our firm, our team will go to work immediately on gathering evidence, building your case, and getting you the compensation that you deserve.