Lafayette Helicopter Crash Attorney
Lafayette, Louisiana is a small town that boasts a tight-knit community. Located in the heart of Cajun country, Lafayette is a place where neighbors know each other by name, and everyone seems to be just a few degrees of separation apart.
So, when something as tragic as a helicopter crash occurs, it affects not only the victim(s) and their families but also the community around them. At Gordon McKernan Injury Attorneys, we understand that dealing with the aftermath of a helicopter crash can be stressful and life-changing. 
That's why we're dedicated to fighting for the justice and compensation our clients deserve. Our team of experienced helicopter accident lawyers has the knowledge and skills needed to provide our clients with the best possible legal representation.
It's time to Get Gordon and Get it Done!
Click to Contact Our Lafayette Helicopter Accident Attorneys Today
Causes of Helicopter Accidents in Lafayette
The majority of helicopter accidents, according to FAA regulations, are caused by pilot error, with the most prevalent faults being inadequate training, bad decisions, and the inability to notice and respond to risks. 
Other circumstances, however, can contribute to helicopter crashes. Some of the most prevalent causes are mechanical failure, pilot error, unfavorable weather conditions, and air traffic control failures.
Poor weather conditions, such as fog, rain, or strong winds, can also lead to helicopter crashes.
Air traffic control errors can result from mishaps, inadequate staffing, or lack of training. 
Mechanical failure can be due to a design flaw or a manufacturing defect, while pilot error can be caused by fatigue, lack of training, or negligence.
Why is this information important? Understanding the cause of the crash is crucial in determining liability and seeking compensation for the victims.
Our Approach to Helicopter Accident Cases in Lafayette
When you choose us to represent you in your Lafayette Helicopter accident, we'll start by conducting a comprehensive investigation of the incident.
We'll gather all available evidence, such as witness accounts, flight data, and maintenance records. We'll also work with experts in helicopters and related fields to help us understand the cause of the accident.
Once we have a clear understanding of what happened, we'll identify all parties who may be liable for the accident. This may include the airline, the aircraft manufacturer, the maintenance company, and others.
We'll then work tirelessly to hold these parties accountable for their actions and recover compensation for your injuries, damages, and losses.
Our helicopter accident attorneys understand the complex nature of these cases and are committed to fighting for our clients every step of the way. At our law firm, we work closely with our Lafayette clients to ensure they are fully informed about the legal process and are able to make informed decisions about their cases.
Compensation in Helicopter Accident Cases
Victims of helicopter accidents may be entitled to compensation for a wide range of damages, including medical expenses, lost income, pain, and suffering, and more. The specific damages available in each case will depend on the individual circumstances of the accident.
Our team will work with you to assess the damages you have suffered as a result of the helicopter accident and pursue the maximum compensation available under the law. We understand the importance of obtaining fair and just compensation for our clients and will fight tirelessly to achieve the best possible outcome for you and your family.
Call Gordon Mckernan Today for a Free Consultation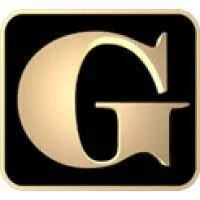 If you or a loved one has been involved in a helicopter accident in Lafayette, it's important to get help as soon as possible. At our law office in Lafayette, we're committed to providing our clients with the best possible legal representation and fighting for the justice and compensation they deserve.
Schedule a FREE consultation and we'll listen to your story, answer your questions, and help you understand your legal options in regard to your helicopter accident. We look forward to getting you on the path to recovery!
Lafayette Helicopter Crash Attorney Near Me
337.999.9999
Filing a claim with Gordon Mckernan Injury Attorneys is easy! Simply follow the steps below.
Get Your Free Consultation
Fill out our quick and easy form to find out if your case qualifies. Our consultations are free and confidential, and we are here to help whether you hire us or not! 
An Attorney Will Reach Out
Our team will evaluate your case and decide on the best course of action. One of our lawyers will get back to you promptly and begin the process of winning your case! 
Get Gordon! Get It Done!
Once your case has been evaluated and deemed a good fit for our firm, our team will go to work immediately on gathering evidence, building your case, and getting you the compensation that you deserve.