Did You Suffer Damage in a Hurricane in Louisiana?
According to our team of experts, 2021's Hurricane Ida was the second-most damaging hurricane making landfall in Louisiana on record, behind only Hurricane Katrina in 2005. In addition, it's the fifth-costliest hurricane on record, having caused $55 billion in damage in Louisiana alone. During the storm and its aftermath, a total of 107 people passed away—a tragedy those victims' families won't soon forget.
Even for those that survived, the damage to their homes and livelihoods will continue to affect them for years to come. While many of us in Louisiana have purchased insurance to protect us after these disasters, insurance companies often try to deny claims and minimize pay-outs to the people that need it most.
If you're reeling from hurricane or other storm damage and struggling with holding insurance to their responsibilities, you need an experienced hurricane damage lawyer to help you make sure to get the funds you need to get back to your life. Gordon McKernan Injury Attorneys are experienced Louisiana personal injury lawyers who understand the unique challenges of living in our state. Give us a call today.
Common Types of Hurricane Damage
Because hurricanes are such powerful storms, they can cause extensive and significant damage to your home and property. High winds, heavy rains, and possible flooding can all contribute to hundreds or thousands of dollars in damages. Some of the most common damages from hurricanes include
Roof damage can be caused by the strong shearing winds of a hurricane, and in the worst cases, roofs are even shorn off their buildings.
Structural and foundation damage can leave the home uninhabitable, especially if the hurricane shifts and cracks the foundation.
Utility damage, also caused by strong winds, can affect telephone lines, power lines, internet, and water lines for days or even weeks, leaving many in the dark.
Interior damage is caused when the storm rips off the building's roof, shatters windows, or otherwise breaches the building, and can include water damage, mold growth, and more.
Equipment damage—damage to heating and A/C systems, appliances, generators, and other equipment—is another risk during and after a hurricane.
Of course, the best way to prevent these damages is to properly prepare for hurricane season. However, even with the best preparation, hurricanes can cause major damages to your house, land, and livelihood.
What Part of a Storm Causes the Most Damage?
Meteorologists commonly divide a hurricane into four "quadrants." While all parts of the storm are dangerous, the strongest and most damaging part of a hurricane, also called its "dirty side," is the right front quadrant. This is the right side of the storm in respect to the direction it's moving—on a north-moving storm, the dirty side is on the east, but on a west-moving storm, it's on the north.
The right front quadrant causes the most damage because it's the side that tends to have higher storm surges, sea level rise, and the most rainfall. This area of the hurricane is also where the most tornadoes tend to form, should it make landfall.
Why does this area of a hurricane generate so much deadly force? The answer lies in the way hurricanes rotate in the northern hemisphere. Because a hurricane always rotates counter-clockwise, the right front of the storm has both the storm's motion and its rotation adding to its force. In the southern hemisphere, hurricanes rotate the opposite direction, so their most dangerous quadrant is on the other side.
Is Flooding Covered by Homeowner's Insurance?
In Louisiana, flooding is NOT covered by homeowner's insurance. Residents are highly recommended to purchase separate flood insurance to protect them from natural disasters such as hurricanes and other extreme weather.
Is Flooding Covered by Car Insurance?
Most full coverage automotive insurance also covers flooding damage. Of course, you'll want to check your policy or call your insurance company to be sure that you're covered in the event of a major storm.
How to File a Hurricane Damage Claim
If your house or property has been damaged in a hurricane, there's a number of steps to follow in order to get the most out of your claim.
Alert Your Insurance Company – You might need to speak to a few different insurers, depending on your damage.

Structures, property, and other things with water damage will be covered by flood insurance.
Wind damage is usually covered by homeowner's insurance, but you might need a "wind insurance endorsement" for storm wind damage in Louisiana.
If your car is damaged, you'll need to call your auto insurance company as well.

Document Any and All Damage – This means taking photos and videos of everything that's been damaged, including

Exterior and interior home damage
Structural damage, including damage to your foundation
Roof damage
Automobile damage
Fallen trees
Any and all flooding
And whatever other damage your home and possessions have suffered

Take Inventory – Find everything that's been lost, ruined, or damaged to show the insurance adjuster for inclusion in your claim. If you can, include receipts from when you bought the items to prove their value.
Start a Claim Log – In addition to taking photos and videos of everything you can, write everything down. Every time you find something damaged, speak with someone, or submit anything, write it in your log for your own records.
Meet with Your adjuster(s) – Insurance adjusters will come out to survey the damage to your property and determine the amount of your claim, and you can save a lot of time if you can present them with your own evidence that you've collected.
Get Repair Estimates – Find a contractor you can trust to estimate the repairs to your home. Having an estimate ready to go when you meet with your adjuster will make it easier for you to know if your insurance payment is enough to cover your damages.
Wait – This is probably the hardest part—but with everyone else in the area going through the same thing as you, you might have to wait weeks or even a few months. If your home is too damaged to live in while you wait, keep the receipts from hotels, restaurants, and other costs from your predicament. Your insurer should reimburse you for these costs as well.
Collect Your Payment – When your check is in the mail, make sure it's enough to cover the repairs to your property. If you find more damage after your initial claim, you can reopen your claim to cover more repairs.
How Long Do I Have to File a Hurricane Claim in Louisiana?
According to Louisiana law, property owners have 180 days from the catastrophic event to file an insurance claim. Even though you have nearly half a year, it's a good idea to get the process started as soon as possible.
What Do I Do If My Claim Doesn't Cover My Damages?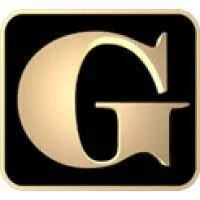 Oftentimes, insurance will try to pay out the minimum they can in order to protect their bottom line. If your insurance hasn't provided you with enough to cover your losses from a hurricane, you can repeal their decision. At this time, it's advisable to hire a competent hurricane insurance lawyer to help you with your claim.
Gordon McKernan Injury Attorneys have worked in Louisiana for decades, and we've helped thousands of Louisianans with their storm damage claims. We know what it takes to get insurance to pay you properly for the damages you've suffered, and we're not afraid to take your case to court if we need to.
Give our team of Louisiana hurricane damage claim attorneys a call at 888.501.7888 for a free consultation about your legal options. We're confident that we can help you get the money you deserve for your storm damages. In fact, if we don't win, you won't owe us a dime—that's the G Guarantee.
Filing a claim with Gordon Mckernan Injury Attorneys is easy! Simply follow the steps below.
Get Your Free Consultation
Fill out our quick and easy form to find out if your case qualifies. Our consultations are free and confidential, and we are here to help whether you hire us or not! 
An Attorney Will Reach Out
Our team will evaluate your case and decide on the best course of action. One of our lawyers will get back to you promptly and begin the process of winning your case! 
Get Gordon! Get It Done!
Once your case has been evaluated and deemed a good fit for our firm, our team will go to work immediately on gathering evidence, building your case, and getting you the compensation that you deserve. 
Frequent Answered Questions