Louisiana Rideshare Accident Attorneys
Rideshare companies like Uber, Lyft, and others have quickly changed the transportation landscape in Louisiana. Hailing a ride to the airport, a night out, or anywhere else is now as easy as opening an app on your phone and requesting it.
However, the convenience provided by these ridesharing services belies a complex web of drivers, support teams, and other parties, including insurance. The fact is, rideshare drivers are still drivers, and also get into car accidents.
If you're the passenger of a rideshare during an accident, you could be injured, in pain, and unsure of where to turn for restitution. If you've suffered a rideshare accident injury, you need a competent lawyer to help you navigate the legal road ahead.
What Is Ridesharing?
Ridesharing refers to a service providing transportation that's accessible through a phone app for ride hailing, driver-passenger communication, and rating. In the past decade, rideshare services have become quite popular as a cheaper and more convenient option than other solutions such as taxis.
Several ridesharing services have emerged across the globe, but the largest and most commonly-used in the United States are Uber and Lyft. Both of these companies hire their drivers as independent contractors, and have different policies as to the insurance they require their drivers to carry.
Typically, to access a rideshare service, you'll need the following:
A smartphone or other device with the ridesharing app installed
A method of payment, such as a credit card or PayPal
How Does Ridesharing Differ from Taxis?
Ridesharing services were created largely as a response to inefficiencies in the existing taxi system of most cities. Rideshares promise lower costs and greater convenience than taxis, and in fact one of the main differences between them is how customers can request rides.
With ridesharing services, customers usually request rides and pay for them through an app on their phone. In contrast, traditional taxis are called or hailed on the street and paid for in the vehicle after the ride.
Another important distinction between the two types of services is how drivers are classified. Traditional taxis generally employ their drivers, whereas drivers for Uber, Lyft, and other rideshare services are classed as independent contractors. This distinction means that ridesharing drivers are not official employees of the company, allowing the company to forego certain worker protections.
Finally, Lyft and Uber drivers use their personal vehicles for transporting passengers, meaning they don't have to be classed as commercial vehicles. This has implications for how the drivers are licensed, and more importantly, how they need to be insured in case of accidents, injuries, or even assault.
Click to Contact our Louisiana Rideshare Accident Attorneys Today!
Ridesharing Accident Statistics
According to a 2018 study by Rice University and the University of Chicago, rideshare services were responsible for a 2%–3% increase in traffic deaths across the US since 2011. In addition, in 2015 Uber surpassed taxicabs in the number of traffic fatalities in 2015. While it's not clear why this is the case, further research will hopefully lead to meaningful legislation to make ridesharing safer for everyone.
Types of Rideshare Accidents
Like any traffic accident, liability and eligibility of insurance coverage depends on the nature of the accident. In rideshare collisions, the ride status, or what stage of the rideshare process the driver was in at the time of the accident, is also important.
Remember: every car accident is different. An experienced rideshare accident lawyer will be able to help you determine who to hold liable for your injuries, as well as how much compensation to pursue.
Accidents While Logged into the App
As soon as the driver has accepted a ride request on the major ridesharing apps, rideshare liability insurance coverage applies. This coverage continues until the passengers have fully left the vehicle at the end of the ride.
Uber and Lyft offer similar insurance coverage for accidents either en route to a ride request or during the ride. These plans include up to $1 million of uninsured or underinsured motor vehicle bodily injury coverage, and $1 million third-party liability coverage.
If your rideshare accident was the fault of another driver, this covers everyone present in the rideshare vehicle, including in hit-and-run situations. The rideshare-provided insurance also offers protection for drivers who maintain proper coverage on their personal auto insurance.
Rideshare insurance plans might also include third-party coverage for damages incurred when logged in to the app without passengers, though this depends on the ridesharing service.
Accidents While Logged out of the App
Contracted drivers with a ridesharing company are only covered by that company's insurance when logged in to the app or actively transporting passengers. Drivers who are involved in an accident on their own time must seek coverage for damages through their own auto insurance policy.
What Causes Rideshare Accidents?
In order to contract with Uber or Lyft, rideshare drivers go through a background check to ensure they meet minimum safety standards. However, they're still prone to the same accident risks as any other driver on the road, plus a few additional dangers that affect rideshare drivers specifically.
Many rideshare drivers work multiple jobs, which means they can be prone to driver fatigue. Drowsy driving can be as dangerous, or even more so, than drunk driving.
Since ridesharing is based on smartphone apps, many drivers rely on their smartphone for directions, tracking their time, and arranging their next fare. All of these increase drivers' risk of distracted driving, which is another leading cause of car accidents.
Like every other driver, rideshare drivers can also exhibit negligent behaviors that can lead to an accident. These include aggressive driving, driving under the influence, poor road conditions, and bad vehicle maintenance.
What to Do After a Rideshare Accident
Both Uber and Lyft have pages for drivers and riders about what to do in case of an accident. However, the steps for reporting a rideshare accident are basically the same as any other traffic accident:
Call 911. Everyone involved in the rideshare crash should be checked for injuries by a medical professional. It's also important that everyone gives their statement to the law enforcement officer that arrives on the scene. The official report that the officer writes will serve as crucial evidence in the injury case to come.
Report the accident to the rideshare company to enable them to cooperate with law enforcement and your lawyer.
Call an experienced rideshare accident lawyer for a free consultation. When you Get Gordon, we'll start on your case right away, collecting evidence, filing your accident claims and personal injury claims, and helping you find the compensation you deserve for your injuries.
How to Find a Rideshare Attorney near Me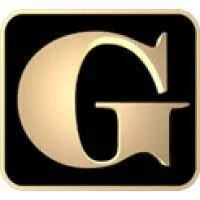 If you've been injured in a Louisiana rideshare accident, you could be dealing with pain and suffering, mounting medical bills, and more. Luckily, finding an attorney to take on your case is as easy as calling Gordon McKernan Injury Attorneys. Our dedicated personal injury lawyers care as much about your well-being as you do. You can trust us to get you the compensation you need to heal from your injuries.
Over our decades of Louisiana law practice, we've been able to help our clients collect $2.5 Billion recovered for our clients in damages for their injuries, and we can help you too. Give us a call at 888.501.7888. In fact, we offer all of our clients the G Guarantee: if we don't win your case, you won't owe us a dime.
Louisiana Rideshare Accident Attorney Near Me
888.501.7888