Personal Injury Lawyers in Alexandria
After you've been injured by someone else's negligence, you could be frustrated, in pain, struggling to find work, or even permanently disabled. You deserve compensation for the pain and suffering you're experiencing, but many insurance companies are hesitant to provide you the funds you need to heal.
Gordon McKernan Injury Attorneys of Alexandria are experienced personal injury lawyers in Louisiana who can help you fight for your needs after a personal injury, wherever that fight may lead. With a total of more than $2.5 Billion recovered for our clients over 679+ years of combined legal experience, we're confident we can help you too. Call us today at 318.443.8888 for a free consultation, and to begin your recovery.
How an Alexandria Personal Injury Lawyer Can Help Your Claim
When you're injured in a personal injury accident, there are a number of hardships you might face:
financial issues due to medical bills, property damage, and lost wages
mobility issues stemming from pulled muscles, broken bones, spinal cord injuries, brain injuries, and other injuries. You could be left requiring assistive technologies for months, years, or even the rest of your life
lost work because of your injuries, leading to lost wages, or even the inability to work in the future
overall health impacts, including physical and mental well-being, can be severe
The costs of your injury can extend far beyond your medical bills. They can also include your pain and anguish, mental suffering, and current and future lost wages. These injuries and losses aren't your fault after an accident—and you deserve restitution for the hardships you're experiencing.
Gordon McKernan Injury Attorneys know that you need more than the minimum in compensation so you can heal. Our Alexandria personal injury lawyers can help you seek damages from the liable party or their insurance. We can help you negotiate a settlement, file legal paperwork, and even argue your case in court.
Click to contact our Alexandria Personal Injury Lawyers Today
What Cases Can a Personal Injury Lawyer Help Me With.
If you've been injured in an accident, know you're not alone. Our Alexandria personal injury lawyers are ready to help with your case.
Car Accidents in Alexandria
Car accidents are common across the state of Louisiana, so it's no surprise that car wrecks in Alexandria are also far too commonplace. Auto accidents can be caused by a number of factors, including
Aggressive driving
Poorly-maintained infrastructure, like roads, bridges, traffic lights, and shoulders
Recalled car parts or badly-maintained automobiles
Violent Crime Injuries in Alexandria, Louisiana
Alexandria is one of the most dangerous cities in America, with a rate of 968 incidents per 100,000 people in 2020. This number includes 22 murders, or 14.5 per 100,000 people, according to the FBI's Uniform Crime Report. If you've been a victim of a violent crime in Alexandria, you may have a personal injury case even after the defendant's criminal case has run its course.
While the state reserves the right to charge perpetrators of violent crimes with criminal charges, victims of those crimes can still seek civil damages through Louisiana's personal injury laws. You may still have the opportunity to seek damages through a personal injury claim and find the compensation you need to move on with your life.
Other Personal Injury Claims
Gordon McKernan Injury Attorneys have also helped our clients win a number of other personal injury cases, including
Even if you think you're relatively uninjured after a personal injury, symptoms may not present themselves for days or weeks after the accident. You should always go to the doctor after an accident to assess the extent and severity of your injuries. In addition, you should call an experienced personal injury lawyer to help you determine how much you're owed in damages.
When Should I Call a Personal Injury Lawyer?
Immediately after your accident, of course, you should call 911. The medical professionals who arrive on the scene will be able to address and triage your injuries. In addition, the police officer who arrives will collect necessary evidence that will be useful in your claim.
However, as soon as possible after your accident injury, call an experienced Alexandria personal injury lawyer. Louisiana law stipulates a one-year statute of limitations, or time limit on bringing a case. If you don't file a lawsuit within a year of being injured, your case might not be heard at all.
At the scene of the accident, collect the other party's insurance information and name(s) for your records. You'll also want to begin the process of filing an insurance claim. However, don't talk further to the other party, or accept a settlement from your insurance right away.
Your insurance company is in the business of making money over anything else, including your well-being. They'll probably try to offer you a quick settlement, but that first offer will be far lower than you can likely receive with a lawyer's help.
You need much more than the minimum offered amount to account for the injuries you've suffered, and the continued hardship you're experiencing. At Gordon McKernan Injury Attorneys, we consider our clients family—and we're so committed to your case, we won't charge you a dime until we win, guaranteed.
Why Should I Choose Gordon McKernan Injury Attorneys in Alexandria?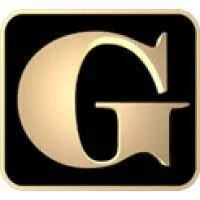 If you or a loved one has been the victim of an Alexandria personal injury, you deserve answers for your pain and suffering, lost income, and other damages. Call Gordon McKernan Injury Attorneys at 318.443.8888 today for a free consultation as to your legal options. Our veteran lawyers in Alexandria have years of experience helping people just like you overcome their injuries and begin to heal.
Before you accept an insurance settlement, give our Alexandria law office a call for a free case evaluation. We'll listen to the facts of your case and give our considered opinion as to how much it's worth. You can trust our lawyers to help you collect the maximum compensation for your injuries.
Our personal injury attorneys work tirelessly for injury victims to help them secure a settlement covering their injury-related expenses. With law offices near Boyce in Alexandria, and around the state, we're here for you wherever you've had an accident in Louisiana. Call us today for a free evaluation—we'll get started on your case right away.
Alexandria Personal Injury Lawyer Near Me
888.271.3687
Filing a claim with Gordon Mckernan Injury Attorneys is easy! Simply follow the steps below.
Get Your Free Consultation
Fill out our quick and easy form to find out if your case qualifies. Our consultations are free and confidential, and we are here to help whether you hire us or not! 
An Attorney Will Reach Out
Our team will evaluate your case and decide on the best course of action. One of our lawyers will get back to you promptly and begin the process of winning your case! 
Get Gordon! Get It Done!
Once your case has been evaluated and deemed a good fit for our firm, our team will go to work immediately on gathering evidence, building your case, and getting you the compensation that you deserve. 
Frequent Answered Questions