Industrial Accident Lawyer in Alexandria
Louisiana is home to some of the largest and most advanced manufacturing facilities, petrochemical plants, and other heavy industrial sites in the nation. These plants provide stable, high-paying jobs to thousands of hard-working Louisianan men and women, bring millions in tax revenue to our state, and cement Louisiana as one of the top states in the nation for energy production, steel manufacturing, and more.
However, manufacturing and other industry jobs carry a high risk of injury. Steel workers, offshore oil rig workers, refinery workers, and others are subjected daily to hazardous working conditions. While some are unavoidable due to the nature of the job, many companies cut corners on safety, oversight, training, and proper protection in order to save a few dollars. This negligence directly leads to severe injuries and even wrongful death.
Manufacturing and other industrial workers suffer some of the highest rates of serious injury and death of any job. If you or a loved one were injured in one of these injuries, you could be entitled to compensation, not only for workers' compensation benefits, but for further compensation to account for your damages. Contact Gordon McKernan Injury Attorneys today for a free consultation about your case.
Click to contact our Industrial Accident Lawyers in Alexandria Today
Common Industrial Accidents
Injuries are tragically common at many industrial sites. Many are due to the nature of the work—employees are in close proximity to heavy machinery, caustic chemicals, and other harmful material every day. However, employers and owners bear responsibility to keep their workforce safe from accidents, including the following:
Chemical spills
Crushing injuries and others caused by machinery malfunction
Muscle strain caused by over-exertion
Vehicle crashes and collisions
Injuries That Can Result from Industrial Accidents
When the owner of an industrial plant neglects to follow safety protocols or maintain a safe environment for workers, major injuries and even death can be the result. Some of the more common catastrophic injuries suffered by industrial workers in the U.S. include
What to Do After an Alexandria Industrial Accident
An industrial accident can happen at any time. You could think it's just another day at work when the unimaginable happens and you're seriously injured, left unable to work, and suddenly facing thousands in medical bills.
Luckily, the law is on your side if you've been hurt at work. Every employer is required to carry workers' compensation insurance in the event of employee injury while on the job. In addition, more extreme injuries may be eligible for personal injury claims.
Of course, employers and their insurers are going to try and pay out as little as possible. You shouldn't speak to your employer or their insurance any more than is necessary to register your claim for workers' compensation or alert them of further legal action. After that, all communication should be through your personal injury lawyer.
An experienced personal injury lawyer will generally provide a free legal consultation to assess your damages and give their opinion on what your case could entail. The lawyers with Gordon McKernan Injury Attorneys have 679+ years of combined legal experience helping our clients recover over $2.5 Billion in damages and we can help you too.
To help you recover the most compensation possible for your injury, we'll collect evidence from the accident, interview witnesses, and file the necessary motions in court. The majority of personal injury cases don't make it to a court room, but if your employer refuses to settle, we'll argue your case in front of a jury.
Call Gordon McKernan Injury Attorneys for a Free Consultation Today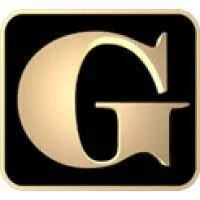 If you or a loved one has been injured in an industrial workplace accident, you could be unsure of where to turn. You've likely lost your livelihood, gained thousands in medical costs, and could be in pain.
Call the dedicated injury lawyers with Gordon McKernan Injury Attorneys at 318.443.8888 for a free consultation about your case. We promise that we won't charge you a dime until we win or settle your case, that's the G Guarantee.
Alexandria Industrial Injury Lawyer Near Me
318.443.8888
Filing a claim with Gordon Mckernan Injury Attorneys is easy! Simply follow the steps below.
Get Your Free Consultation
Fill out our quick and easy form to find out if your case qualifies. Our consultations are free and confidential, and we are here to help whether you hire us or not! 
An Attorney Will Reach Out
Our team will evaluate your case and decide on the best course of action. One of our lawyers will get back to you promptly and begin the process of winning your case! 
Get Gordon! Get It Done!
Once your case has been evaluated and deemed a good fit for our firm, our team will go to work immediately on gathering evidence, building your case, and getting you the compensation that you deserve.