Slip & Fall Attorney in Gonzales
If you recently suffered a slip and fall injury on another person or company's property here in Gonzales, you could be entitled to financial compensation for your damages. However, in order to receive the compensation to which you're entitled, you'll need an experienced Gonzales slip and fall lawyer with Gordon McKernan Injury Attorneys.
Gordon McKernan Injury Attorneys have 679+ years of combined legal experience helping Louisiana slip and fall injury victims recover needed compensation to heal and move on with their lives. Over the years, we've helped our clients collect $2.5 Billion over our decades of Louisiana personal injury law practice, so you know you can trust us to help your case.
Click to Contact Our Slip & Fall Accident Lawyers in Gonzales Today
Common Injuries Sustained in Slip and Fall Accidents
Slip and fall accidents are a special case of premises liability law, which deals with injuries sustained while on someone else's property. Owners and managers bear a responsibility to keep their properties relatively safe and free of danger. When they fail to do so, they can be held liable for injuries and other damages visitors suffer on their property, including
Beyond these devastating mental and physical effects, slip and fall injuries can cost their victims thousands in medical costs, lost wages, and ongoing treatment. If this has happened to you through no fault of your own, you deserve compensation for your damages.
However, the road to recovering that compensation can be long and arduous. You need an experienced slip and fall lawyer to advocate on your behalf against the property owner, their insurance provider, and to the judge and jury.
Causes of Slip and Fall Accidents
Thousands of Louisianans are injured every year by slips and falls on other people's property. While there are a variety of causes for these accidents, the majority of them are caused by the following:
Torn carpeting or uneven floors
Wet or icy floors
Poorly lit stairways and other areas
Broken handrails and deck rails
Stray cords and electrical wires
And more
Each of these is known as a dangerous condition that, if left unresolved, can lead to serious injuries that are the fault of the property owner.
Establishing Liability in a Slip and Fall Case
Proving fault after a slip, trip, and fall injury can be complicated. Even though property owners hold a duty of care to visitors of their property, you'll need to prove the following to establish their liability in your injury:
Someone responsible for the property—that is, the owner, a manager, or an employee—knew about or should have known about the dangerous condition
The responsible party failed to properly address or repair the condition: for example, they didn't repair a broken railing, or failed to put a wet floors sign near a mopped area
The victim of the slip and fall had no way to know about the dangerous condition while exercising ordinary care
The victim suffered an injury as a result of their accident
How Can a Slip and Fall Lawyer Help My Case?
After you've been injured in a slip and fall, you don't want to fight for compensation on your own. Gordon McKernan Injury Attorneys is a Gonzales law firm with experience helping victims of slips and falls recover the compensation they deserve, and we can help you too.
When you work with an experienced slip and fall injury lawyer from Gordon McKernan Injury Attorneys, you'll have a tireless advocate on your side. We're able to help with all of the following challenges on your road to justice:
Damage Assessment
It's easy to underestimate the value of the damages you've suffered during a slip and fall, leading to a settlement that won't cover your expenses. An experienced lawyer will analyze your damages and assess their total economic and non-economic costs to ensure you receive the proper compensation for your injuries.
Legal Advice
Navigating the complex ins and outs of your case can be challenging, to say the least. When you work with Gordon McKernan Injury Attorneys, an experienced personal injury lawyer will provide vital advice and best practices to help you receive the compensation you deserve.
Settlement Negotiation
Once the other party's insurance receives notification of your claim or your intention to file suit, they will probably reach out to you with an initial settlement offer. However, the initial offer is rarely fair to you or to your injuries—insurance usually tries to settle as quickly and as cheaply as possible. Only by working with an experienced slip and fall lawyer will you be able to negotiate the compensation you deserve.
Representation in Court
If negotiations break down and the other party is unwilling to pay for the full extent of your damages, the only way to recover the compensation you need is to argue your case in court. Trial lawyers with Gordon McKernan Injury Attorneys know how to argue your case and win the judgment you need to heal from your injuries and move on with your life.
Gonzales Slip and Fall Injury Lawyers You Can Trust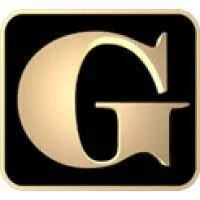 When you need a lawyer you can trust following your slip and fall accident, you need Gordon McKernan Injury Attorneys. We know what it takes to win your case, and we won't charge you a dime until we win or settle your case–that's the G Guarantee.
Give us a call at 225.888.8888 for a free consultation about your case, and we'll get started on your claim right away.
Gonzales Slip & Fall Accident Lawyer Near Me
225.888.7888
Filing a claim with Gordon Mckernan Injury Attorneys is easy! Simply follow the steps below.
Get Your Free Consultation
Fill out our quick and easy form to find out if your case qualifies. Our consultations are free and confidential, and we are here to help whether you hire us or not! 
An Attorney Will Reach Out
Our team will evaluate your case and decide on the best course of action. One of our lawyers will get back to you promptly and begin the process of winning your case! 
Get Gordon! Get It Done!
Once your case has been evaluated and deemed a good fit for our firm, our team will go to work immediately on gathering evidence, building your case, and getting you the compensation that you deserve. 
Frequent Answered Questions