Uninsured & Underinsured Motorist Accident Attorney in Louisiana
Under Louisiana law, motorists are required to carry liability insurance coverage. However, some still choose to drive without any coverage whatsoever. Even those that carry the minimum required liability insurance often find that it's nowhere near enough to cover the costs of a wreck.
If you've been injured in a car accident with an uninsured driver, you need help from a Louisiana uninsured motorist accident lawyer. You could be entitled to financial compensation to cover your damages, including the costs of treatment, vehicle repair, and other expenses.
Click to Contact Our Uninsured Motorist Accident Lawyers Today
How Much Car Insurance Are Louisiana Drivers Required to Carry?
Liability insurance covers drivers' liabilities to others for injury and property damage. If you've been injured in a car accident, it's generally the other driver's liability insurance that will pay your damages.
Louisiana law requires all drivers to carry liability insurance that covers at least $15,000 per injured person, $30,000 per accident, and $25,000 for property damage. However, according to the Insurance Information Institute (III), over 11% of Louisiana drivers were uninsured in 2019—a figure that makes uninsured motorist coverage a wise investment in our state.
Uninsured Motorist Coverage
Uninsured and underinsured motorist coverage is designed to protect drivers who suffer a collision with a driver without insurance, or without enough insurance coverage to pay for the total costs of the damages.
There are several types of uninsured motorist coverage that insurers offer:
Uninsured Motorist Bodily Injury Coverage
This is the default form of uninsured/underinsured motorist coverage, and can help pay for the costs you bear after a car accident with a driver lacking insurance altogether, or with insurance that can't pay for the total costs of your damages. These damages can include medical costs and property damage.
Uninsured motorist coverage isn't required in Louisiana, but every insurer includes this coverage by default in their plans. If you choose to opt out of uninsured and underinsured motorist coverage, you'll need to specifically reject the coverage using an Uninsured/Underinsured Motorist Bodily Injury Coverage Form.
Uninsured Motorist Economic-only Coverage
For another option, some drivers carry uninsured motorist economic-only coverage, which covers only the economic damages sustained during an accident.
Economic damages are those that can be accounted for on a balance sheet: for example, hospital bills, lost wages, and property damage are all examples of economic, or specific damages. Damages that don't fall under this category, also called general damages, include pain and suffering, loss of companionship, and a decreased quality of life after the accident.
Uninsured Motorist Property Damage Coverage
If your vehicle is damaged in an accident with an underinsured or uninsured driver, uninsured motorist property damage coverage can help cover the costs of repairing or replacing your vehicle. However, most policies limit this coverage to $25,000 or the actual cash value of the car, whichever is less.
No Pay, No Play
Louisiana has what's known as a No Pay, No Play law (LA R.S. §32:866) designed to encourage drivers to get and keep auto insurance policies. Under this law, if you're in a car crash but don't have a current insurance policy, you cannot recover damages even if the other driver is at fault.
There are a few exceptions for the No Pay, No Play statute:
Your damages meet or exceed $25,000 in property damages
The cost of your personal injuries meets or exceeds $15,000
The other driver intentionally caused the accident
The other driver fled the scene of the accident
The crash occurs while the other driver is committing a felony offense
The other driver is convicted or pleads "no contest" to a charge of driving while intoxicated
You're from another state that does not require liability insurance
Recovering Damages from an Uninsured Driver
As long as you have the minimum liability coverage required by law, you can pursue damages from an uninsured or underinsured driver through your uninsured/underinsured motorist policy.
In most cases, your insurance recovers losses from the liable driver's insurer, then passes that compensation on to you. If the other driver doesn't carry liability insurance, your insurer will try to recover damages directly from the driver. However, people who fail to carry liability insurance are likely unable to pay for your damages out of pocket.
Compensation You Could Seek After an Uninsured Driver Accident
A Louisiana car accident lawyer with Gordon McKernan Injury Attorneys can help you seek compensation after your traffic accident. You could be eligible for compensation for one or more of the following costs:
Hospital bills, surgeries, and related costs
The cost of prescription medication or medical devices
The cost of in-home care
The cost of repairing or replacing your car
Pain and suffering
Mental anguish
Loss of life's enjoyment
In addition, if your loved one died after an accident with an uninsured driver, we can work with you to seek compensation for costs associated with their wrongful death.
Call Experienced Louisiana Uninsured Driver Accident Lawyers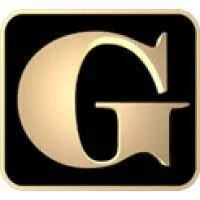 If you or a loved one has been struck by a car that wasn't insured, you could be frustrated, in pain, and unsure of your next steps. The Louisiana personal injury lawyers with Gordon McKernan Injury Attorneys are here to help you recover compensation for your damages and so you can move on with your life.
Call us today at 888.501.7888 for a free consultation about your legal situation. A dedicated injury lawyer will listen to your situation, and we'll get started on your case right away. We won't charge you a dime until we win or settle your case. That's the G Guarantee!
Uninsured & Underinsured Motorist Accident Lawyer Near Me
888.501.7888
Areas in Louisiana We Serve
Filing a claim with Gordon Mckernan Injury Attorneys is easy! Simply follow the steps below.
Get Your Free Consultation
Fill out our quick and easy form to find out if your case qualifies. Our consultations are free and confidential, and we are here to help whether you hire us or not! 
An Attorney Will Reach Out
Our team will evaluate your case and decide on the best course of action. One of our lawyers will get back to you promptly and begin the process of winning your case! 
Get Gordon! Get It Done!
Once your case has been evaluated and deemed a good fit for our firm, our team will go to work immediately on gathering evidence, building your case, and getting you the compensation that you deserve.