Lake Charles Aviation Accident Lawyer
At our law firm, our legal team understands the devastating impact of aviation accidents on victims and their families. This is why our aviation attorneys want to help you gain compensation for the losses caused by your aviation incident. 
Did you know that Lake Charles has a rich aviation history, with a variety of commercial, military, and private aircraft utilizing its airspace over the years? However, like many other cities, Lake Charles has also experienced its share of aviation accidents, ranging from minor incidents to catastrophic crashes resulting in loss of life.
In fact, this page provides an overview of some of the most notable aviation accidents that have occurred in Lake Charles and their impact on the aviation community and the city as a whole.
Click to Contact Our Lake Charles Aviation Accident Lawyers Today
Types of Aviation Accident Cases Gordon McKernan Can Help With
Our Louisiana personal injury law firm has represented clients involved in several different types of aviation accidents. If you're a victim and want to take legal action after a plane crash, you can trust our aviation attorneys can represent you in air travel accidents as diverse as:
✅Aviation accidents due to defective parts or faulty maintenance
✅Mid-air collisions
✅Accidents of corporate aircraft
✅Commercial aviation accidents
➕MORE!
If you or a loved one has been seriously injured in an aircraft accident, give us a call to meet with one of our attorneys. We'll help you understand your legal rights.
What Can Happen in an Aviation Accident?
Aviation accidents can result in catastrophic injuries due to the weight, size, speed, and altitude of flying. Here are some common examples of catastrophic injuries in aviation accidents:
Traumatic Brain Injuries (TBIs): These injuries can cause headaches, memory loss, difficulty thinking, and impaired motor abilities, among other significant effects.
Spinal Cord Injuries: These can result in various forms of paralysis, such as muscle weakness, numbness, partial paralysis, total paralysis, or other complications.
Internal Injuries: These involve damage to organs or deep tissue, which can require organ transplants or result in permanent loss of the injured organ.
Dismemberment: Losing one or more limbs is a common occurrence in serious aviation crashes. In some cases, amputation may be necessary to save the victim's life.
Compensation for Aviation Accidents
Victims of aviation accidents may be entitled to various types of compensation, including:
Medical expenses: Victims may recover compensation for their medical bills, including hospitalization, surgery, rehabilitation, and ongoing care.
Lost income: Victims may be unable to work due to their injuries, and may be entitled to compensation for lost wages or earning capacity.
Pain and suffering: Victims may recover compensation for the physical pain, emotional distress, and mental anguish caused by the accident and their injuries.
Wrongful death: If a loved one was killed in the accident, their family may be entitled to compensation for funeral expenses, loss of companionship, and other damages.
How to File a Wrongful Death Claim in Lake Charles
Losing a loved one is never easy, but it can be even more devastating when it's caused by someone else's negligence. In the city of Lake Charles, Louisiana, if someone's death is directly caused by the wrongful act or negligence of an individual or business, it's considered a wrongful death.
If you have lost a loved one in an aviation accident, there are specific steps you need to take to file a wrongful death claim. Here's what you need to know:
❓Part 1: Who can file?
Only specific survivors can file a wrongful death lawsuit, including:
– Surviving spouse and/or children
– Surviving parents, if both spouse and children are dead
– Surviving siblings, if spouse, children, and parents are dead
– Surviving grandparents, if spouse, children, parents, and siblings are deceased
***All of the above relations also include those relations by adoption.
⏰ Part 2: Time Limit
You must contact an attorney to file this claim within 1 year of the aviation accident. This is because Lake Charles allows a 1-year statute of limitations. In other words, your lawyer has 1 year to bring a wrongful death claim to the court.
💼 Part 3: Contact an Attorney
Contact our Lake Charles Wrongful Death Attorneys to understand your legal options and get the help you need during this difficult time. We're here to help you navigate the legal process and fight for justice for your loved one.
👉 Take these steps to file a wrongful death claim and hold those responsible accountable for their actions.
Aviation Accident Attorney? Get Gordon!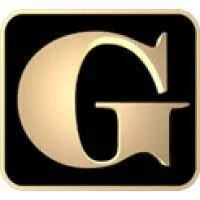 Aviation accidents can have devastating consequences for victims and their families. If you or a loved one has been injured in an aviation accident, it's important to seek the advice of an experienced Lake Charles aviation accident lawyer who can help you understand your legal rights and options. Our team is committed to helping our clients recover the compensation they deserve and holding those responsible for aviation accidents accountable for their actions. Contact us today for a FREE consultation.
Lake Charles Aviation Accident Lawyer Near Me
337.888.8888
Filing a claim with Gordon Mckernan Injury Attorneys is easy! Simply follow the steps below.
Get Your Free Consultation
Fill out our quick and easy form to find out if your case qualifies. Our consultations are free and confidential, and we are here to help whether you hire us or not! 
An Attorney Will Reach Out
Our team will evaluate your case and decide on the best course of action. One of our lawyers will get back to you promptly and begin the process of winning your case! 
Get Gordon! Get It Done!
Once your case has been evaluated and deemed a good fit for our firm, our team will go to work immediately on gathering evidence, building your case, and getting you the compensation that you deserve.