Fender Bender Accident Lawyer in Louisiana
Car accidents happen nearly every day in Louisiana and far too often drowsy drivers, drunk drivers, or drivers who are simply distracted are the cause. Some of these are major, causing thousands in property damage, pain and suffering, or even death, but thankfully, many are relatively minor.
These more minor accidents—also known as fender benders—can still be more damaging than might seem at first. If you've been involved in a fender bender in Louisiana, make sure to take the necessary steps to protect yourself and recover the compensation you're owed by the at-fault party by contacting one of the experienced personal injury lawyers at Gordon McKernan Injury Attorneys today.
Click to Contact Our Fender Bender Accident Injury Lawyers Today
What Is a Fender Bender?
While there is no official legal definition of a "fender bender," they're generally recognized as minor car accidents occurring at low speeds. Oftentimes, the most major damage in these car accidents is a bent fender, hence the name fender bender. However, fender benders can still carry risk of much more serious injuries and damages.
Does a Fender Bender Count as an Accident?
Yes, fender benders are still considered accidents, however, because they can be so minor, many drivers forego any formal reporting process whatsoever. However, this leaves the door open for an unscrupulous driver to commit insurance fraud and other illegal or unethical actions.
If you've been in a fender bender, you should immediately contact the authorities and your insurance provider to report the accident. This will enable you to seek compensation for damages you might find after you and the other driver part ways.
Common Fender Bender Injuries
Even if you don't think you've been hurt in a minor car accident such as a fender bender, some injuries can take hours or even days to present symptoms. The reasons why can vary, but commonly it's because the sudden rush of adrenaline after a crash can mask your pain temporarily.
Even if you don't think you've been hurt in your wreck, you should always get checked out by a doctor as soon as possible afterward. You could be the victim of one of the following injuries:
A wrist or arm injury, caused by absorbing impact forces through the steering wheel, can require physical therapy or surgery, as well as render you unable to care for yourself or do your job.
An airbag injury, such as an airbag burn or bruise, can be caused by the sudden explosive force behind the airbags when in a car crash.
A soft tissue injury, such as a bruise, sprain or strain, or muscle tear can not only be painful—they can be debilitating, requiring extensive medical attention, medication, therapy, and more.
Even minor back injuries or neck injuries can be devastating, painful, and permanently disabling. You could require diagnostic imaging like an MRI, extensive hospital stays, and long-term therapy, and you could be left unable to work.
Even in a low-impact collision, a traumatic brain injury can leave you temporarily or permanently disabled. These injuries can be caused by severe whiplash, a concussion from hitting the steering wheel, or other events.
Property Damage You Could Suffer in a Fender Bender
You may be tempted to settle for some fast cash from the at-fault driver for your car's damages, and take it to a body shop when you can get to it. However, you can underestimate your car's damages after an accident, just as you can underestimate your own. If you don't follow the proper reporting procedures, you could be left holding the bag on a fix costing you thousands of dollars.
We've talked to clients who've experienced all of the following issues with their cars following a fender bender:
Dents or scratches on the bumper
Damage to the frame or grille
Cracked head lights or tail lights
Problems with the alignment or axles
Problems closing the doors, trunk, or hood
Damage to the control arm bushings or joints
It's vitally important to get your car into the shop as soon as possible after a wreck, because even a minor issue can become more serious over time.
What to Do After You've Been in a Fender Bender
After any car crash, you should follow these steps to ensure your safety, help your claim, and recover the compensation you're owed after a car accident:
Call 911 to report the accident. In Louisiana, any accident resulting in injury, death, or property damage greater than $500 is required to be reported to the authorities, but you should call the police in every accident you're in. The official police report can serve as evidence determining fault, and the first responders can treat and document any injuries you receive.
Exchange information with the other driver: get their name, license information, insurance provider, license plate number, and other information. Provide the same information to them. Importantly, do not apologize or admit fault. If there are witnesses, take their information or ask them to wait to give a statement to police.
Take pictures of the scene with your cell phone or camera. Include shots of your car, the other driver's car, your damage, the area around the wreck, your injuries, markings on the road, and whatever else you think might be important.
Report your accident to your insurance carrier. Tell them you've been in an accident, and provide the other driver's details so you can begin a claim, but don't talk to them further.
See a medical professional to assess your injuries as soon as possible. Even though you might think you're unhurt, symptoms could begin to present in the hours and days following an accident.
Call Gordon McKernan Injury Attorneys. Our experienced car wreck lawyers are here to help you recover the compensation you deserve.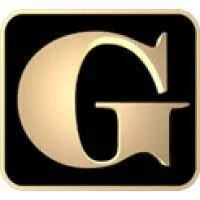 Even After a Minor Wreck, Get Gordon
If you or a loved one has been involved in a traffic accident, call Gordon McKernan Injury Attorneys at 888.501.7888 today for a free consultation. We're dedicated to our clients, and we're confident we can help you get the compensation you need to move on with your life.
Louisiana Fender Bender Accident Lawyer Near Me
888.501.7888
Areas in Louisiana We Serve
Filing a claim with Gordon Mckernan Injury Attorneys is easy! Simply follow the steps below.
Get Your Free Consultation
Fill out our quick and easy form to find out if your case qualifies. Our consultations are free and confidential, and we are here to help whether you hire us or not! 
An Attorney Will Reach Out
Our team will evaluate your case and decide on the best course of action. One of our lawyers will get back to you promptly and begin the process of winning your case! 
Get Gordon! Get It Done!
Once your case has been evaluated and deemed a good fit for our firm, our team will go to work immediately on gathering evidence, building your case, and getting you the compensation that you deserve.