Jones Act Attorneys in Louisiana
Maritime occupations—including work on oil platforms, in shipping lanes and receiving docks, on fishing boats and barges, and more—are some of the most dangerous jobs in the world. Every year, thousands of able-bodied seamen are severely injured in accidents at sea. When that happens, they can apply for Jones Act protections to hold their employers or other negligent actors accountable.
Before the Jones Act became a law in 1920, seamen and other maritime workers largely had no recourse to recover damages after they were injured on the job. Because they had relatively little risk, shipping companies and ship owners would take liberties and cut corners regarding safety, leading to even more injuries, broken workers, and deaths.
Now, however, seamen enjoy proper protections from their employers under federal law. Maritime jobs are dangerous enough, and employers have a duty of care to keep their workers safe. If you've been injured while on the job at sea, you could be eligible for financial compensation. Contact the experienced injury attorneys at Gordon McKernan today for a free consultation.
Click to contact our Jones Act Lawyers Today
A Seaman's Rights Under the Jones Act
Because seamen are not entitled to workers' compensation benefits in the same way that their land-based counterparts are, the Jones Act, also called the Merchant Marines Act, was passed to make sure they can seek compensation if they were injured due to their employer's negligence. This law allows seamen injured on the job to sue their employers and recover compensation for their damages.
Some of the more common types of damages recovered in a Jones Act claim include the following:
Medical expenses from the initial injury, ongoing therapy, or required medical assistive devices
Lost income stemming from the victim's inability to work, both during their initial convalescence and if they're left disabled
Pain and suffering, both physical and emotional, resulting from their injuries
What Is A Seaman?
In order to qualify for Jones Act protections, a worker must qualify as a seaman under the law. In order to qualify for protections, a worker must meet these three requirements:
They must contribute to the work of the vessel
They must have a substantial connection to the vessel—this generally means they must spend at least 30% of their working time aboard the vessel
The vessel they're injured on must be in navigation
Workers who don't qualify as a seaman under the Jones Act might still be eligible for renumeration under another maritime personal injury law.
Common Injuries Suffered at Sea
Due to the nature of many sea-faring jobs, many of the injuries suffered by maritime workers are severe. That's why it's imperative that the owners and operators of vessels take great care to keep their staff safe. When they neglect to do so, they can be held liable for the injuries of their employees.
Just a few examples of accidents that can result in a Jones Act claim include the following:
Slips and falls off platforms, ladders, or even on the deck
Oil platform explosions and fires
Shifting and falling cargo
Equipment that isn't properly secured
Inadequate training
Acts of piracy
Any of these can lead to a potentially catastrophic injury aboard ship. Common injuries following incidents at sea can run the gamut from minor bruises and scrapes to the following:
What Should I Do If I'm Hurt at Work While at Sea?
If you're hurt while working as a seaman, there are a number of steps you should take as soon as possible to maximize your chances of recovering compensation:
Report the accident to management. While this isn't legally required, it can help your case by generating an incident report, and failing to report can be used as evidence against your claim.
Be careful about discussing your accident with anyone except your attorney. Idle talk can be held against you in court, and decrease your chances of recovering compensation.
Seek medical treatment as soon as you can after your injury. Not only can a doctor treat your wounds, their report of your injuries can serve as evidence in your claim. Even if you think you're not hurt, some injuries take hours, days, or even weeks to present symptoms.
Call an experienced Jones Act claim lawyer as soon as you can so we can get started on your case.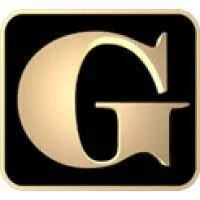 If you or a loved one has been hurt at sea, the Louisiana Jones Act lawyers with Gordon McKernan Injury Attorneys are here to help. We have 30 years of experience helping injured seamen recover the compensation they need to heal from their injuries and move on with their lives.
Give us a call at 888.501.7888 for a free consultation about your injuries. A dedicated lawyer will listen to your claim and start collecting evidence, interviewing witnesses, and preparing your case.
Louisiana Jones Act Lawyer Near Me
888.501.7888
Filing a claim with Gordon Mckernan Injury Attorneys is easy! Simply follow the steps below.
Get Your Free Consultation
Fill out our quick and easy form to find out if your case qualifies. Our consultations are free and confidential, and we are here to help whether you hire us or not! 
An Attorney Will Reach Out
Our team will evaluate your case and decide on the best course of action. One of our lawyers will get back to you promptly and begin the process of winning your case! 
Get Gordon! Get It Done!
Once your case has been evaluated and deemed a good fit for our firm, our team will go to work immediately on gathering evidence, building your case, and getting you the compensation that you deserve.