Maritime & Offshore Accident Lawyer in Baton Rouge
Louisiana's economy is intimately connected to the water. The oil rigs in the Gulf of Mexico, the major ports dotting the Mississippi, and the fishing industry all employ thousands of Louisianans in well-paying, skilled labor.
Of course, working on the water is notoriously unpredictable. Offshore rigs, fishing boats, and ports are dangerous workplaces prone to accidents. Most of the time, those accidents are no one's fault or the result of heavy weather off the Gulf. But all too often, accidents are due to negligence, poor equipment maintenance, or carelessness, all of which can lead to serious injury or even death.
If you've been injured in an offshore accident, you need an injury lawyer on your side with the experience of navigating the various laws, agencies, and jurisdictions of maritime law. Since 1986, Gordon McKernan Injury Attorneys has served victims in maritime and offshore accidents in Louisiana and their families. Give us a call today at 225.888.8888 for a free consultation.
Common Offshore Injuries and Maritime Accidents
While nearly any injury is possible on an offshore rig just as it is on land, the nature of the work means that some injuries are more likely to occur offshore:
When a seaman, captain, mechanic, operator, derrickman, diver, floorhand, driller, or other maritime worker is injured in an offshore accident, their family could lose their only source of income. They might also face mounting medical bills, a permanent disability, or funeral costs and the utter grief that comes with the loss of a family member.
If the injury was caused by someone else's negligence, the victim deserves an accounting of their injuries, as well as remuneration to help make them whole again. Call the dedicated team at Gordon McKernan Injury Attorneys for a free consultation as to your possible compensation.
Click to contact our Baton Rouge Maritime Accident Lawyers Today
What Causes Baton Rouge Maritime Accidents?
Accidents at sea, off shore, and on the Mississippi River are sometimes just accidents. However, many maritime accidents are the direct result of negligence, carelessness, or unsafe practices. Dangerous and even deadly maritime accidents can be caused by a number of factors, including
Unmaintained equipment and machinery
Unmaintained or missing protective gear
Ignored safety protocols
Fatigue caused by long working hours
Failure to properly train employees
Reckless behavior, including alcohol and drug abuse
Poor decision making
Maritime work is already much more dangerous on average than land-based work. Employer and worker negligence only contributes to that danger making every maritime worker's job that much riskier.
What Exactly Is Maritime Law?
Maritime law is the area of law that governs vessels in and around waterways like the ocean, rivers, deltas, and harbors. This area of law also protects maritime workers, such as seamen, shipyard workers, and others.
There are three primary laws that protect workers on the water:
The Jones Act protects seamen and those spending at least 30% of their working time on board a ship. Under the Jones Act, workers can seek financial compensation from the party that caused their injuries, whether due to recklessness, negligence, or an unseaworthy vessel.
The Death on the High Seas Act allows the families of anyone who dies at sea to seek compensation for costs associated with their death. The DOHSA also protects passengers on ships and airplanes that crash over international waters.
The Longshore & Harbor Workers' Compensation Act protects harbor and shipyard workers from their employers' negligence while working. This act only applies to longshore workers and operators, ship builders, ship breakers, ship repairmen, and harbor construction workers, however.
These laws were created in the 1920s to help maritime workers recover compensation for the damages they suffer on the job. Maritime jobs are some of the most dangerous in the country—the Occupational Safety and Health Administration found that shipyard workers are more than twice as likely to be injured on the job than their counterparts on land.
If you're injured while working offshore, these laws provide you an avenue to hold the responsible party accountable for their actions.
Why Do I Need an Experienced Maritime Lawyer?
Maritime law, also known as admiralty law, governs activity on or near navigable waters. Maritime law is complicated and quite different from other types of law. If you've been injured while at sea, you need a lawyer who is experienced in this type of law to represent your interests.
A maritime injury case will look quite different than an injury case on land, though you'll still need to collect evidence of your injuries, the other party's liability, and other information about your accident. The maritime injury lawyers at Gordon McKernan Injury Attorneys can help you collect evidence, advocate for you against insurance, and fight for you in court.
When to Hire a Louisiana Maritime Injury Lawyer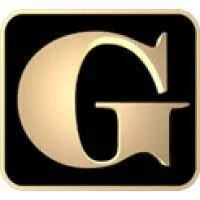 U.S. law stipulates a time limit of 3 years after the cause of action to bring maritime action for personal injury or death. Because maritime cases can be complex, don't wait to file your lawsuit—call an experienced maritime injury attorney as soon as possible.
Gordon McKernan Injury Attorneys has 679+ years of combined legal experience practicing maritime law and helped hundreds of clients receive justice for their injuries. If you or a loved one has been injured or killed at sea, you deserve compensation from the person responsible for your injuries.
Call the dedicated maritime injury lawyers at Gordon McKernan Injury Attorneys at 225.888.8888 for a free legal consultation today. Our lawyers are standing by to get you the help you deserve.
Baton Rouge Offshore Injury Lawyer Near Me
888.532.1573
Filing a claim with Gordon Mckernan Injury Attorneys is easy! Simply follow the steps below.
Get Your Free Consultation
Fill out our quick and easy form to find out if your case qualifies. Our consultations are free and confidential, and we are here to help whether you hire us or not! 
An Attorney Will Reach Out
Our team will evaluate your case and decide on the best course of action. One of our lawyers will get back to you promptly and begin the process of winning your case! 
Get Gordon! Get It Done!
Once your case has been evaluated and deemed a good fit for our firm, our team will go to work immediately on gathering evidence, building your case, and getting you the compensation that you deserve.