Oil Refinery Accident Lawyer in Louisiana
Thousands of people in Louisiana are employed by the state's booming petrochemical industry. For the most part, these are well-paying, highly-skilled jobs that provide families with steady income, contribute to the state's economy, and contribute to America's energy independence. However, those gains can come at a cost: oil refinery jobs are some of the most dangerous in the country, with accidents leading to serious injury or even death.
The danger of jobs at oil refineries and other industrial plants in Louisiana is exacerbated by the fact that many of these companies cut corners to save money, sacrificing their employees' safety in the process. If you or a loved one has been injured while working at a Louisiana refinery, you could be entitled to compensation for the damages you've suffered.
What Causes Injuries at Louisiana's Oil Refineries?
There are a number of possible causes for injury at refineries, but the vast majority of them ultimately stem from negligence. It's the plant's responsibility to ensure a safe workplace for its employees, which includes safety training, proper protective equipment, maintaining machinery, and more. When management fails to fulfill their responsibility, accidents can result from a number of issues:
Click to Contact Our Louisiana Oil Refinery Accident Lawyers Today
Recent Accidents at Louisiana Oil Refineries
In addition, refineries have an ongoing problem with benzene contamination harming their employees and the surrounding communities. Benzene is extremely toxic to both humans and animals, despite its usefulness in a variety of industrial processes, and Louisiana refineries emit more than the federal limit of nine micrograms of benzene per cubic meter.
Common Injuries Resulting from Oil Refinery Accidents
Because refineries and other heavy industrial jobs are, by their nature, dangerous, when workers are injured they tend to be injured badly. In fact, injuries from refinery accidents frequently lead to life-threatening permanent disabilities or even death. Some of the most common injuries at oil refineries include
Know Your Rights as a Refinery Worker
As a refinery or plant worker, you have the right to seek medical treatment for your injuries, as well as compensation for your lost earnings, if you've been injured on the job. Your injury might be covered under workers' compensation, or you could open a claim alleging negligence on the part of your employer or another party.
The refinery injury lawyers with Gordon McKernan Injury Attorneys have decades of experience fighting for refinery workers against their employers and insurance companies. These companies will fight hard to keep from paying the compensation you deserve, but we can help you recover needed funds for your medical expenses, lost wages, and pain and suffering.
What Damages Can I Expect After Being Injured in a Refinery Accident?
Medical bills can be extremely high after a refinery accident, but they are not the only damages you can be compensated for. With an experienced attorney, you can seek damages for the following:
What to Do After an Oil Refinery Accident
If you've been in a Louisiana refinery accident, try to get to safety as soon as possible, if you can. Make sure to be examined by the first responders who arrive, even if you don't think you're injured. Many injuries can take hours or days to develop symptoms.
You should also call an experienced oil refinery accident attorney as soon as you can. Louisiana law defines a statute of limitations past which claims are invalid, so make sure to file your claim as soon as possible.
Call Gordon McKernan Injury Attorneys After You've Been Injured in a Refinery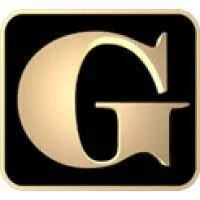 If you or a loved one has been injured in a Louisiana oil refinery accident, call the personal injury lawyers with Gordon McKernan Injury Attorneys for a free legal consultation today. We're dedicated to our clients' health and well-being, and will do everything in our power to get you the compensation you deserve for your injuries.
Call us at 888.501.7888 for a free legal consultation, and start on your path to healing today.
Oil Refinery Accident Lawyer Near Me
888.501.7888
Filing a claim with Gordon Mckernan Injury Attorneys is easy! Simply follow the steps below.
Get Your Free Consultation
Fill out our quick and easy form to find out if your case qualifies. Our consultations are free and confidential, and we are here to help whether you hire us or not! 
An Attorney Will Reach Out
Our team will evaluate your case and decide on the best course of action. One of our lawyers will get back to you promptly and begin the process of winning your case! 
Get Gordon! Get It Done!
Once your case has been evaluated and deemed a good fit for our firm, our team will go to work immediately on gathering evidence, building your case, and getting you the compensation that you deserve.