Workers' Compensation Attorney in Gonzales, LA
A typical day at work in Gonzales, LA is an enjoyable experience, thanks to diverse jobs that cater to people of all personalities and lifestyles. However, it's important to know that no matter how much a place of employment does everything to make sure the overall environment is safe, accidents happen. If you've been injured at work, you deserve financial compensation for your injuries. A workers' compensation attorney at our firm can help make sure you're given what you're owed!
No matter what the work injury entails, it has the potential to have long-term emotional and financial effects on not only you, but your loved ones as well. Even the smallest workplace accidents can leave you or someone you know with hefty medical expenses, missed wages, and persistent agony. Reach out to Gordon McKernan Injury Attorneys in Gonzales for assistance if you're suffering from a job injury and we'll fight to get you every penny you deserve.
Click to contact our Workers' Comp Lawyers in Gonzales Today
What are the Workers' Compensation Requirements in Louisiana?
According to Louisiana workers' compensation laws, most employers are required to have this coverage. Whether the business consists of 1 employee or 100, the law applies to workers that are:
Part-time
Full-time
Seasonal employees
Minors
There are some workers' comp exemptions, including:
Musicians and performers who provide services outlined on a performance contract
Employees of a private unincorporated farm
Real estate salesmen or brokers who are licensed to do business in the state of LA
Employees of a private residential homeowner
Members of airplane crews involved in spraying or dusting operations
Uncompensated members and officers of a board of directors for nonprofit organizations
Any land man performing development, exploration, production or mineral transportation
Employees that are covered by the Jones Act, Federal Employer's Liability Act, Longshoremen's and Harbor Workers' Compensation Act
Please note workers' comp requirements differ from one business to another, however, if there is any amount of workers, a policy will more than likely be needed. Furthermore, if a sole proprietor doesn't have employees they may not need workers' comp insurance. Corporate officers have the option to file for an exemption for this type of insurance if they own a specific percentage of a business.
What Workers' Compensation Benefits are Given in Louisiana?
Louisiana law allows for four types of compensation after a workplace injury including:
Temporary Total Disability benefits help you make ends meet while you're recovering from your work injury and unable to return to work in the interim.
Temporary Partial Disability applies when your injury isn't bad enough to completely miss work while you heal, but you're unable to perform certain job requirements—in these cases, temporary partial disability benefits can make up the difference in your pay.
Permanent Partial Disability benefits are extended financial support, beyond physical impairment coverage, that may be eligible for you to collect depending on your injury and situation.
Total and Permanent Disability benefits can help cover your costs if your injury has rendered you completely unable to work for the rest of your life.
Workers' comp coverage carried by Louisiana businesses can help cover damages for employees when injured on the clock including situations such as:
When an employee is unable to work and needs time off to recover before they can return to work, they are entitled to lost wages, often known as indemnity benefits.
Medical costs for injuries or accidents that need medical attention and happened on the job.
When an employee sustains a serious injury and cannot return to work, they are entitled to disability benefits. Workers' compensation disability payments also apply to any permanent total disabilities your employee experiences while on the job.
When a sickness or injury requires additional care, such as physical therapy or vocational rehabilitation, ongoing care is provided.
In the terrible event that an employee passes away while working, funeral expenses. Funeral and associated costs are covered by these death benefits.
Injuries brought on by prolonged repetitive stress. An employee may become incapacitated as a result of these repetitive stress injuries, which can take months or years to develop.
Types of Workers' Comp Claims in Gonzales
The following are common workers' compensation claims in Louisiana:
A Gonzales Workers' Comp Lawyer Can Help You Gain the Compensation You Deserve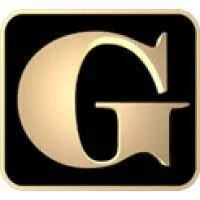 If you've been injured at work, no matter how minor or big it may seem, inform your employer as soon as possible. You'll have a limited amount of time after the injury to make a claim, so file a report and see a medical professional as soon as you can. Louisiana law stipulates a 1-year statute of limitations for most workers' compensation claims.
The Gordon McKernan Injury Attorneys team is here for you if you were hurt at work. For a free legal consultation with one of our knowledgeable workers' compensation attorneys, contact our Gonzales law office at 225.888.8888 right away.
Gonzales Workers' Compensation Lawyer Near Me
225.888.8888
Filing a claim with Gordon Mckernan Injury Attorneys is easy! Simply follow the steps below.
Get Your Free Consultation
Fill out our quick and easy form to find out if your case qualifies. Our consultations are free and confidential, and we are here to help whether you hire us or not! 
An Attorney Will Reach Out
Our team will evaluate your case and decide on the best course of action. One of our lawyers will get back to you promptly and begin the process of winning your case! 
Get Gordon! Get It Done!
Once your case has been evaluated and deemed a good fit for our firm, our team will go to work immediately on gathering evidence, building your case, and getting you the compensation that you deserve. 
Frequent Answered Questions