baton rouge head on collision Lawyer
Head-on collisions can be some of the most devastating and deadly types of car accidents. These types of collisions occur when two vehicles traveling in opposite directions collide with each other, usually at high speeds. The force of the impact can cause severe injuries or fatalities to drivers, passengers, and pedestrians involved in the accident.
At Gordon McKernan Injury Attorneys, we understand the devastating effects that a head-on collision can have on an individual and their family. This is why we're on standby if you're in need of a head-on collision attorney in Baton Rouge.
Click to Contact Our Baton Rouge Head-On Collision Lawyers Today
Common Causes of Baton Rouge Head-On Collisions
When a driver takes their eyes off the road, even for just a few seconds, it can lead to disastrous consequences. Distractions can include anything from texting or talking on a phone to adjusting the radio or eating while driving. Other common causes of a head-on collision include:
Drunk driving: When a driver is under the influence of drugs or alcohol, their reaction time and judgment are severely impaired, making it difficult for them to control their vehicle. This can result in them crossing the centerline or driving the wrong way on a one-way street, causing a head-on collision.
Drowsy driving: When drivers are tired, they can have a slower reaction time, reduced awareness, and decreased judgment, making it harder for them to stay focused on the road. In some cases, they may even fall asleep at the wheel, causing them to cross into oncoming traffic.
Speeding and reckless driving: When drivers exceed the posted speed limit or engage in reckless driving behaviors such as weaving in and out of traffic, it can increase the likelihood of a head-on collision. These types of driving behaviors can also make it harder for drivers to maintain control of their vehicles, especially when road conditions are poor.
Poor visibility or road conditions: This can include anything from heavy rain or fog to poorly maintained roads or inadequate signage. When drivers cannot see clearly or the road conditions are hazardous, it can make it more difficult for them to navigate the road safely.
To help take part in preventing head-on collisions in Baton Rouge, it's essential to always drive carefully and pay attention to the road. However, if you or a loved one has been involved in a head-on collision, it's essential to seek the help of an experienced lawyer who can guide you through the legal process and ensure that your rights are protected.
Injuries Resulting from Head-On Collisions
The injuries resulting from a head-on collision can be severe and life-altering. Some of the most common injuries include:
Broken bones
Internal injuries
Amputations
Psychological trauma
Recovering from these injuries can be a long and difficult process, but our team is here to help. We can work with you to ensure that you receive the medical treatment you need and the compensation you deserve.
How a Baton Rouge Head-On Collision Lawyer Can Help
At Gordon McKernan Injury Attorneys, we have a team of skilled and dedicated attorneys whose client results show a proven track record of success. We understand the complexities of these cases and will work tirelessly to investigate your case, gather evidence, and build a strong case on your behalf.
Our attorneys will first evaluate your case to determine who was at fault for the accident.
This can involve gathering evidence such as police reports, witness statements, and medical records. Once we have established liability, we will work to negotiate a settlement with the insurance company or take your case to court if necessary.
In addition to handling the legal aspects of your case, our attorneys can also assist you in obtaining the medical care you need.
We can refer you to medical providers who can diagnose and treat your injuries, and we can work to ensure that your medical bills are paid.
We take a personalized approach to each case and work closely with our clients to ensure that their needs are met.
We will keep you informed throughout the legal process and answer any questions you may have along the way. Above all else, our team of experienced attorneys is here to help you obtain the compensation you deserve and move forward with your life.
Contact a Baton Rouge Head-On Collision Lawyer Today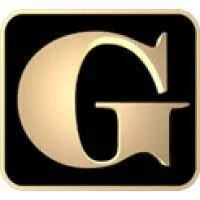 If you or a loved one have been involved in a head-on collision in Baton Rouge, contact Gordon McKernan Injury Attorneys today. Our team of experienced Baton Rouge head-on collision lawyers is on standby, ready to help you get the justice and compensation you deserve. We offer FREE consultations and abide by our G Guarantee, so you don't pay anything unless we win your case. Get Gordon and Get it Done!
Baton Rouge Head-On Collision Lawyer Near Me
2258888888
Filing a claim with Gordon Mckernan Injury Attorneys is easy! Simply follow the steps below.
Get Your Free Consultation
Fill out our quick and easy form to find out if your case qualifies. Our consultations are free and confidential, and we are here to help whether you hire us or not! 
An Attorney Will Reach Out
Our team will evaluate your case and decide on the best course of action. One of our lawyers will get back to you promptly and begin the process of winning your case! 
Get Gordon! Get It Done!
Once your case has been evaluated and deemed a good fit for our firm, our team will go to work immediately on gathering evidence, building your case, and getting you the compensation that you deserve.