New Orleans Defective Drug Attorneys
Prescription drugs are essential for many people's daily routines, promoting wellness and vitality. In 2019 alone, The Centers for Disease Control and Prevention (CDC) reported a staggering 1 billion drugs provided or prescribed in the United States! These medications aim to alleviate symptoms and enhance the quality of life for individuals with various conditions.
However, it's important to note that approval from the U.S. Food and Drug Administration (FDA) doesn't guarantee absolute safety. Unfortunately, some drugs can lead to unforeseen complications that may surface years later, potentially doing more harm than good.
Even in the lively city of New Orleans, there have been documented cases of people suffering from prescription drug effects. When these situations occur, it's crucial to seek legal help. That's where the New Orleans Defective Drugs Attorneys come in. And when it comes to getting the assistance you need, Gordon Mckernan Injury Attorneys are here to help.
Click to Contact Our New Orleans Defective Drug Attorneys Today
Defective Drugs and Legal Rights
A defective drug is any pharmaceutical product that has been found to be dangerous or ineffective in some way due to a mistake in the manufacturing process.
This can include anything from incorrect ingredients, improper labeling, inadequate testing, and inadequate warnings about potential side effects or risks of using the drug. These defects can range from minor issues such as a lack of clarity on packaging labels to more serious issues such as incorrect dosage levels or dangerous side effects.
Legal Rights of Affected Individuals
When a drug is found to be defective, the consequences can be serious. In some cases, patients suffer health complications or even death as a result of taking a defective drug. As such, those affected by defective drugs may be entitled to compensation from the manufacturer. This is where New Orleans Defective Drug Attorneys come in.
When patients in New Orleans are injured by defective drugs, they have a right to seek legal action against the drug manufacturer. By filing a lawsuit, these individuals may be able to recover damages such as medical bills, lost wages, pain and suffering, and other costs associated with their injury.
The Role of Defective Drug Attorneys
The role of defective drug attorneys is essential in helping victims and their families who have been adversely affected by unsafe or improperly manufactured drugs. These attorneys have the legal expertise and resources to fight large pharmaceutical companies on behalf of those harmed by defective medications.
This expertise allows them to navigate the intricate legal landscape surrounding cases of harmful or improperly marketed drugs. At Gordon Mckernan Injury Attorneys, we're dedicated to advocating for individuals who have suffered due to dangerous medications, ensuring their rights are protected, and seeking rightful compensation for the harm they've endured.
1. Investigation and Evidence Gathering
Investigation and evidence gathering are key components to any successful defective drug case. The process of gathering evidence begins with the discovery phase when attorneys conduct interviews with witnesses and review medical records, product information, manufacturing documentation, and other relevant materials.
2. Negotiation and Settlement
Negotiating and settling defective drug cases can be a complicated process for both the plaintiff and their New Orleans defective drug attorneys. A settlement is usually preferable to a trial, as it can provide an expedited resolution of the dispute and avoid the financial risk of an unfavorable verdict in court. However, experienced New Orleans defective drug attorneys at our law firm are trained to handle both.
3. Trial Representation
Trial representation is an essential service offered by experienced New Orleans defective drug attorneys. When a case involving dangerous and defective drugs goes to trial, these attorneys provide invaluable guidance, support, and courtroom representation. Their role is to build the strongest case possible in order to secure a favorable outcome for you or someone you love.
Why Choose Our New Orleans Defective Drugs Attorneys
At Gordon Mckernan Injury Attorneys, we understand how difficult it can be to seek justice after being harmed by a defective drug. That is why we're committed to providing legal representation for those who have suffered harm or loss due to dangerous drugs. With years of experience prosecuting these cases, our attorneys have achieved a track record of success that speaks for itself!
At our firm, we put YOU first! Our legal services are all about YOU – your well-being, your needs, your journey. We're here to provide personalized attention and unwavering support every step of the way. Because YOU are our top priority!
Extensive Knowledge of New Orleans Laws
Dealing with defective drug claims in New Orleans? Get the legal representation you need from a knowledgeable law firm. Our expertise in the city's laws will ensure you navigate the complexities of product liability, medical malpractice, and pharmaceuticals.
Even experienced attorneys outside of New Orleans struggle with these laws, but don't fret! We've got your back!
Our legal team is composed of attorneys who have a deep understanding of the complex issues surrounding these cases and are committed to providing the highest level of legal representation. With decades of experience, our New Orleans defective drug lawyers provide comprehensive counsel to clients throughout New Orleans!
Contact Gordon Mckernan Injury Attorneys Today!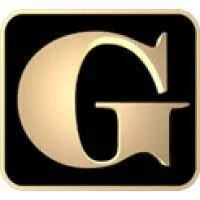 If you or someone you know has been affected by a defective drug, it's important to consider seeking legal assistance in order to understand your rights and protect yourself from further harm. Fortunately, our New Orleans defective drugs attorneys offer FREE consultations in order to discuss the details of the case and explore the available options.
Contact us now and let's start a conversation!