Motorcycle Accident Attorney in Shreveport
Have you recently been injured in a Shreveport motorcycle accident? Call us today at 318.888.8888 for a free case evaluation by an experienced motorcycle accident lawyer with Gordon McKernan Injury Attorneys. We'll listen to what happened to you and discuss the best way to seek compensation for your injuries from the responsible parties.
The knowledgeable personal injury lawyers with Gordon McKernan Injury Attorneys work tirelessly to help our clients get the compensation they deserve for their injuries. Over our 679+ years of combined legal experience, we've helped our Louisiana clients recover over $2.5 Billion in compensation, and we can help you too.
Click to Contact Our Motorcycle Accident Injury Lawyers in Shreveport Today
How Can a Lawyer Help After My Shreveport Motorcycle Accident?
The Get Gordon legal team is focused on getting our clients the results they need to heal. For that reason, we take an aggressive approach to our clients' cases, leaving no stone unturned in the investigation, negotiations, and court proceedings.
When you're healing from a motorcycle accident, the last thing you need to worry about is negotiations with insurance companies and defense lawyers. Let our team of qualified injury lawyers assist by performing the following services:
The legal team with Gordon McKernan Injury Attorneys has specific experience handling motorcycle injury cases. Motorcycle accident injury cases are complex, and quite different from a typical auto accident claim. Because the injuries tend to be more serious, insurance companies are less willing to pay victims the full amount they need to heal, and may offer you a low settlement offer.
By having a trusted attorney by your side, you can tip the scales in your favor and help ensure that you'll get the compensation you need to move on with your life. Call Gordon McKernan Injury Attorneys today for a free consultation about your case and to learn more about how we can help.
Leading Causes of Motorcycle Accidents in Louisiana
Perhaps surprisingly, the vast majority of motorcycle accidents aren't caused by the motorcyclist, but rather the other vehicle or vehicles involved. No matter how cautious bikers are, they are simply difficult for other drivers to see and account for on surface streets, highways, parking lots, and more.
Some of the main causes leading to Shreveport motorcycle crashes include
The most common cause of motorcycle accidents is passenger vehicles turning left into their path at an intersection. Oftentimes, the other driver is distracted or simply doesn't see the motorcyclist as they move straight through the intersection, and turn left into them.
Because a motorcycle is much more exposed than most other types of vehicles, motorcyclists are at a much higher risk of catastrophic injury during an accident. While motorcycles can be harder to see while driving, it's every driver's responsibility to pay attention to their surroundings and keep the road safe for everyone else.
Many Motorcycle Accident Injuries Are Traumatic and Life-Changing
Even if you've been in a relatively low-speed motorcycle crash, you are unlikely to walk away from the accident unharmed. Motorcycles are not able to provide the same level of protection as a passenger vehicle in the case of a wreck, meaning motorcycle accident victims have a higher incidence rate of the following major injuries:
After your motorcycle accident, you should be focused on getting the medical treatment you need and healing from your injuries. Let our injury lawyers fight to ensure you're fairly compensated for your damages.
How Is Liability Determined in a Motorcycle Accident?
In many cases, the other driver will try to blame you for the accident and any damages they've suffered. Louisiana's liability laws operate under a pure comparative negligence rule, meaning that even if you're found partially at-fault for your injuries, you can still recover compensation.
In a pure comparative negligence state, each party to an accident is responsible for damages relative to their total proportion of liability in the accident. This means that, if you're in an accident on your motorcycle and suffer $100,000 of damages, but are found 10% liable for the accident, you can still recover $90,000 of compensation from the other party.
Damages You Could Recover After a Motorcycle Crash
Motorcycle accident victims are often subjected to extreme financial stress, on top of the pain and suffering they must go through due to their injuries. If you were seriously hurt, or if a loved one was killed, in a motorcycle accident near Shreveport, you might be struggling to even pay your bills. We know what you're going through.
However, the experienced lawyers at Gordon McKernan Injury Attorneys have the skills you need to make you whole again. We fight hard to make sure your compensation isn't only enough for tomorrow, but for the months and years to come. We'll work to win compensation to cover all your economic and non-economic damages, including
Get Gordon. Get It Done.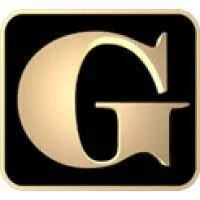 Give us a call at 318.888.8888 today to begin your path to healing. A dedicated personal injury lawyer will listen to your story and offer their considered advice on your next steps. We promise that we won't charge you a dime until we win or settle your case, that's the G Guarantee.
Shreveport Motorcycle Accident Injury Lawyer Near Me
318.888.8888
Filing a claim with Gordon Mckernan Injury Attorneys is easy! Simply follow the steps below.
Get Your Free Consultation
Fill out our quick and easy form to find out if your case qualifies. Our consultations are free and confidential, and we are here to help whether you hire us or not! 
An Attorney Will Reach Out
Our team will evaluate your case and decide on the best course of action. One of our lawyers will get back to you promptly and begin the process of winning your case! 
Get Gordon! Get It Done!
Once your case has been evaluated and deemed a good fit for our firm, our team will go to work immediately on gathering evidence, building your case, and getting you the compensation that you deserve. 
Frequent Answered Questions