Maritime & Offshore Accident Lawyer in Monroe, Louisiana
In Louisiana, the import and export, shipping, as well as oil and gas industries have dominated the economy for more than a century. These maritime industries provide jobs for thousands of people in Monroe and the state overall, and truly have shaped the economic, social, political, and environmental landscape in our state for so many years.
At Gordon McKernan Injury Attorneys, we have a team of maritime lawyers on standby. We stay ready because Louisiana is often a "launching point" for the offshore industry. As a result, there are many ships coming and leaving that, unfortunately, may include hazardous working and weather conditions.
According to the Bureau of Safety and Environmental Enforcement, over 700 offshore injuries have been reported since 2017. These injuries can result in lost time from work, or even more severe consequences, such as lifelong disability. Regardless of the outcome, an injury that occurs offshore can hinder your life and leave you in need of a personal injury lawyer.
You can count on Gordon McKernan Injury Attorneys to have your back whether your case falls under the Jones Act, Death on the High Seas Act, Longshore & Harbor Workers' Compensation Act, or any other maritime statute because we have 679+ years of combined legal experience practicing maritime law in Louisiana!
Click to contact our Maritime Accident Lawyers in Monroe Today
How Does Maritime Law Differ from Other Types of Law?
Because they typically fall within the realm of maritime, injury lawsuits involving ships are significantly more intricate. This area of law has its own court system, set of rules, and statutes that are completely distinct from what we generally mean when we talk about law.
The Jones Act, Longshore and Harbor Workers' Compensation Act, and Death on the High Seas Act:
In Louisiana, there is more than one law that protects those who have been hurt in an offshore or maritime incident, like the Jones Act. Passed in 1920, this law protects oil and gas, shipping, plus other industry workers that are considered "seamen" to gain compensation for the damages that they undergo while at sea. Equally important, a seaman must spend at least 30% of their working time aboard ship to qualify for the Jones Act.
The good news is that for those not covered by the Jones Act, the Longshore and Harbor Workers' Compensation Act (LHWCA) comes in handy. It guarantees workers' compensation for on-the-job maritime injuries. Either the employer's insurance or the Department of Labor handles the payment of benefits.
Another maritime law to take into consideration is the Death on the High Seas Act (DOHSA). If someone dies at sea due to negligence of another person, the family has the right to bring a suit against the negligent party.
Considering Louisiana's extensive coastline and reliance on offshore workers, maritime laws are important. Although the Jones Act provides protection to a large number of state employees, it's also important to keep in mind Louisiana's strict regulations on shipping and boating safety equipment. If these rules are broken, the negligent party can be held accountable.
What Causes Maritime Accidents?
There are many mishaps that result in catastrophic injuries because of the nature of offshore labor, however, some accidents occur more frequently than others. The following are the main causes of potentially fatal maritime injuries:
Reckless behavior including drug and alcohol abuse
Overexertion
Heavy machinery that can malfunction, especially when unmaintained
Fatigue resulting from long hours and overwork
Piracy
Unmaintained or missing protective gear, or inadequate safety protocols
Electric shocks
Falling overboard or from heights
Inexperience or a lack of training
Common Types of Maritime Injuries:
Unfortunately, there are a wide variety of injuries that can be sustained in a maritime accident due to the dangerous nature of offshore work. Some common injuries include:
Maritime Injury Do's and Don'ts
When it comes to maritime injuries, it's important you take it seriously and carefully. You should not only report your injury to the appropriate authorities, but you should also:
Visit a doctor to treat and document all your injuries
Report the details of your injury to your employer
Keep a record of the time and date your report was made
If there was a crime involved, report it to the police
Contact Gordon McKernan Injury Attorneys for a free consultation
Along with these crucial steps, there are several things you should never do following an injury:
Avoid any activities that could make your injury worse
Omit from telling the employer about the injury
Wait to seek medical attention or legal counsel after an injury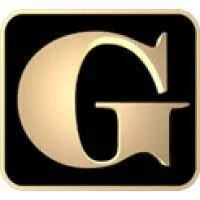 Maritime injuries are bound to happen. If you or someone you know has experienced such an accident, getting legal representation is critical if you want to protect yourself as much as possible. Gordon McKernan Injury Attorneys specializes in helping people that have unfortunately experienced a maritime injury, and we can assist in making sure you gain the compensation you deserve.
For a free consultation and legal solutions when it comes to your case, contact us at 318.716.3888 or by filling out the form below. You owe us nothing if we don't win your case, that's the G Guarantee!
Monroe Offshore Injury Lawyer Near Me
318.716.3888
Filing a claim with Gordon Mckernan Injury Attorneys is easy! Simply follow the steps below.
Get Your Free Consultation
Fill out our quick and easy form to find out if your case qualifies. Our consultations are free and confidential, and we are here to help whether you hire us or not! 
An Attorney Will Reach Out
Our team will evaluate your case and decide on the best course of action. One of our lawyers will get back to you promptly and begin the process of winning your case! 
Get Gordon! Get It Done!
Once your case has been evaluated and deemed a good fit for our firm, our team will go to work immediately on gathering evidence, building your case, and getting you the compensation that you deserve.