Motorcycle Accident Attorney in Lafayette
A motorcycle crash can permanently change your life. Motorcycle accident injuries can render you in pain, disabled, and unable to work and provide for your family for months, years, or even the rest of your life.
We understand the suffering and frustration you're feeling after being victimized in a motorcycle accident. That's why we're committed to helping our clients recover the compensation they deserve. Contact us today for a free legal consultation with an experienced Louisiana motorcycle accident injury lawyer from Gordon McKernan Injury Attorneys. You'll talk to a dedicated personal injury lawyer assigned to your case, and we'll start collecting evidence, filing motions, and negotiating your settlement right away.
Click to Contact our Motorcycle Accident Injury Lawyers in Lafayette Today
What Are the Main Causes of Motorcycle Accidents?
While motorcycle accidents can be caused by a number of factors, the most common overall is negligence by the other driver. Motorcycles are much smaller than passenger cars, making them harder to see and notice—but all drivers should be alert to all other road users at all times. Negligent drivers cause the majority of motorcycle accidents, injuries, and deaths when they do one of the following:
If you're riding a motorcycle, be sure to drive defensively and predictably—your life could depend on it. If you're in a passenger car, watch for motorcycles and give them the respect they deserve on the road.
Common Injuries Caused by Motorcycle Crashes
Due to the minimal amount of protection offered by motorcycles, injuries sustained in a motorcycle crash tend to be much more catastrophic than you would experience in a typical passenger vehicle wreck. Motorcycle riders are often left with life-changing, debilitating injuries after their accident that commonly include:
Louisiana Motorcycle Laws
Of course, insurance companies, a judge, and a jury will all consider your case in a more sympathetic light if you were following the rules of the road for a motorcycle. The following laws from L.A. R.S. §32 have also been written with motorcycle safety in mind, so they're proven methods to keep you safe:
Motorcycle Licensing and Inspection
In order to legally ride a motorcycle in Louisiana, you need a motorcycle endorsement on your driver's license. You can get an endorsement by passing a motorcycle knowledge and skills test from the Office of Motor Vehicles.
In addition to being licensed, you'll need to pay the applicable taxes and have your motorcycle inspected for safety within forty days of its initial purchase to be fully street-legal.
Louisiana Helmet Laws
Everyone riding a motorcycle in Louisiana is required to wear a suitable helmet while the motorcycle is in motion. Suitable helmets are defined as those with adequate lining and padding for the head, an eye visor, and a chin strap that can be tightened securely.
Motorcycle Eye Protection
Because of the risk of damage to your eyes while riding at high speeds, your motorcycle is required to have a high windshield for face protection. If it doesn't, you'll have to wear goggles or a helmet with a visor to protect your eyes while riding.
Riding Your Motorcycle in Traffic
In Louisiana, motorcyclists have the right to full use of traffic lanes. However, motorcyclists may not ride side-by-side in a single lane, and they're not allowed to pass another vehicle in the same lane or drive between traffic lanes.
How Can a Lawyer Help Me Recover After a Lafayette Motorcycle Accident?
The team at Gordon McKernan Injury Attorneys is committed to getting results for our injured clients. We know that after you're injured in a motorcycle accident, you're facing many new challenges as you struggle to recover from your injuries. The last thing you need to worry about is negotiating with your insurance company and the other party's lawyers to get the compensation you need to heal.
Unfortunately, insurance companies and defense attorneys are experts at helping their clients to avoid paying proper compensation to the victims of injuries, which can leave you with less than you deserve. When you work with a personal injury lawyer from Gordon McKernan Injury Attorneys, we can help you get the compensation you need in the following ways:
Reviewing evidence and interviewing witnesses of your crash to determine its cause
Working with accident reconstruction experts to build a comprehensive picture of the circumstances leading to your motorcycle accident
Talking with medical and financial experts to determine the full cost of your injuries, and creating a demand for insurance that reflects that cost
Helping with the procedural requirements and other paperwork when filing your claim
Negotiating with the other party's lawyers and insurance companies for a fair settlement
If necessary, represent your interests and fight for your rights in court
The lawyers with Gordon McKernan Injury Attorneys have over 679+ years of combined legal experience handling motorcycle cases and other accident claims. Motorcycle cases are usually more complicated, and involve more serious injuries, than typical personal injury cases, so it's important to hire a lawyer who's worked on the behalf of motorcycle accident victims.
Insurance companies are in the business of making money—not helping you heal. Therefore, they'll try to settle for the smallest amount of money possible, which frequently leaves victims holding the bag for much of their costs. Having a trusted lawyer on your side can greatly help your odds at receiving fair compensation for the injuries you've suffered.
Speak with an Experienced Lafayette Motorcycle Injury Lawyer Today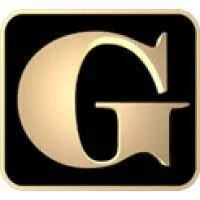 If you've been injured in a motorcycle accident, you deserve experienced legal representation that has your best interests at heart. The dedicated motorcycle lawyers with Gordon McKernan Injury Attorneys are here to help you heal from your injuries and move on with your life. Call us at 337.999.9999 for a free consultation, and we'll get started on your case right away.
Lafayette Motorcycle Accident Injury Lawyer Near Me
337.999.9999
Filing a claim with Gordon Mckernan Injury Attorneys is easy! Simply follow the steps below.
Get Your Free Consultation
Fill out our quick and easy form to find out if your case qualifies. Our consultations are free and confidential, and we are here to help whether you hire us or not! 
An Attorney Will Reach Out
Our team will evaluate your case and decide on the best course of action. One of our lawyers will get back to you promptly and begin the process of winning your case! 
Get Gordon! Get It Done!
Once your case has been evaluated and deemed a good fit for our firm, our team will go to work immediately on gathering evidence, building your case, and getting you the compensation that you deserve. 
Frequent Answered Questions