Car Accident Lawyers New Orleans
New Orleans is an iconic city, with its unique blend of French, African, and American influences, it truly captivates visitors from around the world. However, while the city offers an enchanting atmosphere, it's not immune to the unfortunate reality of car accidents. The combination of narrow streets, heavy traffic, and occasional recklessness can contribute to a significant number of car accidents in the area.
Car accidents can be devastating, resulting in injuries, property damage, and emotional distress. If you've been involved in a car accident in New Orleans, it's crucial to seek legal representation from an experienced New Orleans car accident lawyer.
Click to Contact Our New Orleans Car Accident Attorneys Today
How Can a New Orleans Car Accident Lawyer Help?
When seeking attorneys in Nola, it's important to find specialists in personal injury law who can navigate the legal process, advocate for fair compensation, and provide expertise. Their role includes:
Case evaluation: Assessing the viability of a case based on facts, evidence, and laws to determine if pursuing a claim is advisable.
Investigation and evidence gathering: Conduct thorough investigations, collecting accident reports, medical records, witness statements, and expert opinions to strengthen the case and establish negligence.
Legal representation: Handling all legal aspects, negotiating with insurance companies, preparing documents, and advocating for fair compensation during settlement or trial.
Settlement negotiations and litigation: Striving for fair settlements and, if necessary, representing the plaintiff in court before a judge or jury.
Legal expertise and guidance: Providing legal advice, explaining rights and options, and guiding clients through the complex legal process to protect their interests and secure appropriate compensation.
Choosing a skilled Lousiana car accident lawyer ensures that you have knowledgeable professionals dedicated to your case, offering guidance and fighting for your right
New Orleans Car Accident Statistics
New Orleans, with its bustling streets and heavy traffic, unfortunately, experiences a significant number of car accidents each year. Understanding the local accident statistics can help shed light on the scope of the problem and emphasize the importance of seeking legal representation after an accident.
Based on the 2019 Louisiana Department of Transportation and Development Traffic Safety Data Report, alarming statistics emerged regarding auto accidents and their resulting injuries. Throughout Louisiana,
a staggering total of 44,551 car accident injury crashes occurred, leading to a significant number of 72,582 individuals being harmed.
In the specific area of Orleans Parish, there were 6,297 auto accidents, inflicting injuries upon 10,407 individuals.
The gravity of these figures emphasizes the need for heightened awareness and measures to ensure road safety. Furthermore, the Traffic Safety Data Report for the period between January and September 2020 revealed additional concerning data, including:
Louisiana experienced a total of 24,501 auto accident injury crashes during this time frame, causing harm to a considerable number of 39,220 individuals.
In Orleans Parish alone, 2,981 auto accidents occurred, resulting in injuries to 4,860 individuals. These numbers indicate a persisting issue, necessitating immediate attention and concerted efforts to reduce the occurrence and severity of car accidents in the region.
Common Types of New Orleans Car Accidents
Car accidents can occur in various ways, and understanding the common types of accidents can help you recognize the circumstances that may lead to a legal claim. In New Orleans, some of the most common types of car accidents include:
Rear-end collisions: These accidents occur when one vehicle strikes the rear of another. They often happen due to distracted driving, tailgating, or sudden stops.
Intersection accidents: Intersections are high-risk areas, and accidents frequently occur when drivers fail to yield the right of way, run red lights, or make improper turns.
Side-impact collisions: Also known as T-bone accidents, these occur when the front of one vehicle strikes the side of another. They commonly result from drivers failing to stop at stop signs or running red lights.
Head-on collisions: These accidents happen when two vehicles collide front-to-front. They can occur due to reckless driving, drunk driving, or when a driver crosses into the opposite lane.
Multi-vehicle pileups: These accidents involve multiple vehicles and often occur on highways or during adverse weather conditions.
Understanding the common types of car accidents in New Orleans can help you recognize whether you have a potential legal claim and the importance of contacting a car accident lawyer to guide you through the legal process.
Common New Orleans Car Accident Injuries
Car accidents can cause a wide range of injuries, varying in severity depending on the circumstances of the accident. Some common car accident injuries in New Orleans include:
Whiplash: Whiplash is a soft tissue injury that occurs when the neck is rapidly forced backward and forward, causing strain on the muscles and ligaments. Symptoms may include neck pain, stiffness, headaches, and dizziness.
Broken bones: Car accidents can result in fractures to the arms, legs, ribs, or other bones in the body. These injuries often require medical intervention, including casts, surgeries, or physical therapy.
Spinal cord injuries: Severe accidents can lead to spinal cord injuries, which may cause partial or complete paralysis. These life-altering injuries require extensive medical treatment and long-term rehabilitation.
Traumatic brain injuries (TBI): A sudden impact on the head can result in a traumatic brain injury. TBIs can range from mild concussions to severe brain damage, leading to cognitive impairments, memory loss, and other long-term complications.
Internal injuries: The force of a car
Why Choose Us as Your New Orleans Car Accident Lawyer?
When it comes to selecting the best car accident lawyer in New Orleans, there are compelling reasons why choosing us is the right decision:
1. Experience and Expertise:
We bring a wealth of experience and expertise to the table, with a deep understanding of the legal complexities involved in car accident cases. Our team possesses the necessary knowledge and skills to navigate through the legal system effectively, ensuring the best possible outcome for your case.
2. Comprehensive Representation:
Our commitment to comprehensive representation sets us apart. From the initial stages of gathering evidence and assessing the full extent of your damages to skillfully negotiating with insurance companies, we leave no stone unturned. If litigation becomes necessary, rest assured that we will tirelessly represent your interests in court.
3. Knowledge of Local Factors:
Our familiarity with the local laws, courts, and judges in New Orleans provides a distinct advantage. This knowledge allows us to tailor our strategies to the specific circumstances of your case, maximizing your chances of a successful outcome.
4. Personalized Approach:
We understand that every car accident case is unique, and we treat it as such. Our personalized approach ensures that you are kept informed and involved at every step of the process. We listen to your concerns, address your questions, and develop a legal strategy that aligns with your specific needs and goals.
5. Commitment to Results:
At our firm, we are unwavering in our commitment to achieving positive results for our clients. Whether through skillful negotiation or aggressive litigation, we tirelessly advocate for your rights and seek the fair compensation you deserve. Our track record of success speaks volumes about our dedication to securing favorable outcomes.
6. Free Consultations and 24/7 Availability:
We offer free consultations to car accident victims, allowing them to discuss their cases with our knowledgeable attorneys and understand their legal options.
Furthermore, Our team is available 24/7 to assist clients and address their concerns. If you've been involved in a serious car accident, don't hesitate to contact us to schedule your free consultation.
Contact Gordon Mckernan Injury Attorneys Today!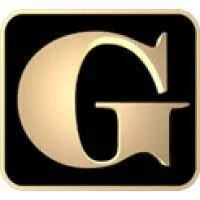 By choosing us as your New Orleans car accident attorneys, you can have confidence in having a skilled and dedicated legal team by your side. We will work tirelessly to protect your interests, navigate the complexities of your case, and secure a fair resolution to your car accident claim. Let our proven results in car accident cases speak for themselves. Get in touch with a New Orleans car accident lawyer at our law firm today and experience the difference between choosing us – Get Gordon and Get it Done!
New Orleans Car Accident Attorney Near Me
888.501.7888
Filing a claim with Gordon Mckernan Injury Attorneys is easy! Simply follow the steps below.
Get Your Free Consultation
Fill out our quick and easy form to find out if your case qualifies. Our consultations are free and confidential, and we are here to help whether you hire us or not! 
An Attorney Will Reach Out
Our team will evaluate your case and decide on the best course of action. One of our lawyers will get back to you promptly and begin the process of winning your case! 
Get Gordon! Get It Done!
Once your case has been evaluated and deemed a good fit for our firm, our team will go to work immediately on gathering evidence, building your case, and getting you the compensation that you deserve. 
Frequent Answered Questions