Trusted Personal Injury Lawyers in Lake Charles
Gordon McKernan's team of Louisiana injury lawyers has helped hundreds of our clients find justice for their injuries. We've helped victims of 18-wheeler accidents, car crashes, chemical explosions and other industrial accidents, maritime accident injuries, and slip and fall injury victims recover the settlements they need to heal and move on. With our extensive resources, experience, and deep knowledge of Louisiana personal injury law, we've won our clients millions of dollars for their injuries.
Our specialty is representing injury victims, from their initial insurance claims all the way to arguing their cases in court if need be. At Gordon McKernan Injury Attorneys, we're dedicated to helping Louisianans seek the compensation they deserve for their injury cases.
We believe that you have a right to swift and competent legal counsel. That's why you won't owe us a dime until we win your case.
Our local law office is located just off I-210 on Ryan Street, or you can call us anytime at 337.888.8888. Your Team Matters. Contact our Get Gordon team today to get started on your injury case.
Click to Contact our Lake Charles Personal Injury Lawyers Today!
How Does a Personal Injury Affect You?
Your injuries from an accident can vary widely, depending on the type of accident, your position within that accident, and other factors. They can range from the relatively mild—minor bruises, cuts, or scrapes—to the catastrophic:
Wrist and ankle fractures
Whiplash
and others
Whatever injuries you've sustained, you could incur expensive medical bills and other fees. If you're unable to work due to your injury, you might not have a way to pay the mounting costs of your injury, leading to greater stress. If you're left unable to work for an extended period due to your injuries, the situation could be even more dire.
The Lake Charles personal injury lawyers at Gordon McKernan Injury Attorneys believe that you shouldn't have to face these challenges alone. You deserve compensation for your injuries and your new, diminished way of life, and we're here to help you secure that compensation from the responsible party and their insurance.
A Personal Injury Lawyer Can Help Deal with Insurance
Remember: insurance companies are not in the business of helping you heal from your injuries; in fact, the opposite is true. Your insurance will try to convince you to take the lowest settlement possible, as quickly as possible. However, that's probably nowhere near the level of compensation you deserve or need for your injuries.
A compassionate personal injury lawyer at Gordon McKernan Injury Attorneys, however, does have your best interests at heart—in fact, we won't get paid until you win your case. We're dedicated to helping you recover the maximum available compensation for your injuries, and we'll advocate on your behalf against the at-fault party, their insurance, and even in court.
Proving Negligence in a Personal Injury Case
To recover compensation for damages in a personal injury claim, the plaintiff or injured party must demonstrate that their injuries were the result of the defendant's negligence. In order to prove that claim, the following four elements must be met:
The defendant owed you a reasonable assurance of safety—known as a duty of care
The defendant breached that duty through their action or inaction
The defendant's action or inaction directly caused your injury
You were suffered damages as a result of their action or inaction
For example, in a car wreck or truck accident, the other driver could be held liable if they were speeding, driving drunk or distracted, or breaking traffic laws. If you were injured at work, your employer could be held liable for a workers' compensation claim if they didn't provide you with necessary protective equipment. In other personal injury cases, such as accidents involving defective products, slips and falls, or medical malpractice, establishing liability can be quite complex, which is why you need a personal injury lawyer.
What to Do After You've Been Injured
Immediately after you've been injured, call 911. The first responders will be able to stabilize your injuries and give you life-saving medical care—but they'll also document your injuries and provide evidence in your pending claim. In addition, law enforcement officers will take your statement and those of others at the scene, and their official report will serve as the record of the events. Be sure to ask them for a copy.
Next, contact your insurance to report the accident. However, don't accept any preliminary settlement they may offer until you've called a personal injury attorney to discuss your legal options. Insurance isn't interested in your well-being, but in settling your case as cheaply and quickly as they can.
When Do I Need to Contact a Personal Injury Lawyer?
Call Gordon McKernan Injury Attorneys as soon as you can after your injury. Louisiana law defines a statute of limitations of one year on most personal injury cases, meaning if you don't file your claim before then, your case may not be heard.
When you call Gordon, a dedicated Lake Charles injury attorney will listen to the details of your case and give you advice on how best to proceed. We'll get started on your case right away, collecting evidence, filing legal paperwork, and preparing arguments.
Dedicated Personal Injury Lawyers in Lake Charles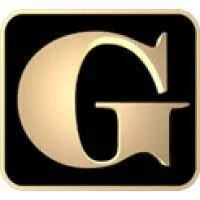 If you've suffered a personal injury after an accident, you deserve compensation for your pain and suffering, mental anguish, emotional distress, and medical costs. You need an advocate on your side to help with the legal maze of personal injury law, and to help you get the compensation you need to heal.
Gordon McKernan Injury Attorneys have practiced law in Lake Charles for 679+ years of combined legal experience, helping thousands of clients find restitution. Give us a call at 337.888.8888 for a free legal consultation. We won't charge you a dime until we win or settle your case—that's the G Guarantee.
Lake Charles Personal Injury Lawyer Near Me
888.501.7878
Filing a claim with Gordon Mckernan Injury Attorneys is easy! Simply follow the steps below.
Get Your Free Consultation
Fill out our quick and easy form to find out if your case qualifies. Our consultations are free and confidential, and we are here to help whether you hire us or not! 
An Attorney Will Reach Out
Our team will evaluate your case and decide on the best course of action. One of our lawyers will get back to you promptly and begin the process of winning your case! 
Get Gordon! Get It Done!
Once your case has been evaluated and deemed a good fit for our firm, our team will go to work immediately on gathering evidence, building your case, and getting you the compensation that you deserve. 
Frequent Answered Questions