Baton Rouge Catastrophic Injury Lawyer
At , we know that catastrophic injuries can be life-changing and how important it is to have the right team of trustworthy lawyers on your side. 
Our Baton Rouge catastrophic injury attorneys have 679+ years of combined legal experience. So we truly understand the physical, emotional, and financial challenges that our clients face after a catastrophic injury, and we're dedicated to helping them get the compensation they deserve.
Click to Contact Our Baton Rouge Catastrophic Injury Lawyers Today
Statistics Associated with Catastrophic Injuries
Catastrophic injuries can occur at any time and to anyone. Unfortunately, these types of injuries are becoming more widespread, since Baton Rouge is becoming more and more industrialized.
As stated by the Centers for Disease Control and Prevention (CDC), there were 200,955 deaths as a result of unintentional injuries in 2020. Similarly, there were 24.8 million physician office visits in 2018 for unintentional injuries and 97.9 million emergency room visits.
What's more troubling is that these figures are only rising. In fact, the rate of death from unintentional injury has been going up for several years. This trend is predicted to continue as our population grows and our reliance on technology grows.
Examples of Catastrophic Injuries
Catastrophic injuries are serious injuries that frequently result in long-term or permanent disability and can even end in wrongful death. These injuries can occur in a variety of situations, such as
building fires
Aviation accidents
and more.
Some common examples of catastrophic injuries in Baton Rouge that often lead to claims for compensation include:
Damage to the organs
Multiple broken bones
Although the injuries above are usually diagnosed following the accident, there's still a chance that your injuries may take a while to come to the surface. Above all else, once you realize you've been injured, you should seek medical attention and provide your Baton Rouge personal injury attorney with all the documentation.
What Compensation Can You Receive for a Catastrophic Injury?
If you've suffered a catastrophic injury, you may be entitled to compensation for a variety of damages, including:
Medical expenses: This includes the cost of all medical treatment related to your injury, including hospital stays, surgeries, medications, and more.
Lost wages: If you're unable to work due to your injury, you may be entitled to compensation for the income you've lost and the income you're likely to lose in the future.
Pain and suffering: Catastrophic injuries can cause significant physical and emotional pain and suffering, and you may be entitled to compensation for these damages.
Disability: If your injury has left you permanently disabled, you may be entitled to compensation for the impact it will have on your ability to work and live your life.
Loss of consortium: If your injury has impacted your ability to maintain a relationship with your spouse or partner, you may be entitled to compensation for the loss of consortium.
Why You Need a Baton Rouge Catastrophic Injury Lawyer
Catastrophic injuries can be life-changing events that require significant medical treatment and ongoing care. The costs associated with these injuries can quickly add up, and you may be unable to work or provide for your family. That's why it's important to have an experienced catastrophic injury lawyer on your side who can help you navigate the legal system.
Our Baton Rouge catastrophic injury lawyers are well-versed in the laws surrounding catastrophic injuries and have a track record of success in securing maximum compensation for our clients. We work closely with medical experts and other professionals to build a strong case and ensure that our clients receive the care they need.
Contact a Catastrophic Injury Lawyer in Baton Rouge Today!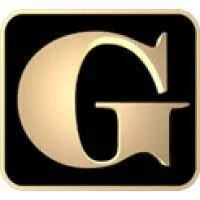 If you or a loved one has suffered a catastrophic injury, it's important to act quickly to protect your rights. Our Baton Rouge catastrophic injury lawyers are here to help you take on the legal system and fight for the compensation you deserve.
Contact our Baton Rouge law office today at 225.888.8888 to schedule a FREE consultation and learn more about how we can help!
Filing a claim with Gordon Mckernan Injury Attorneys is easy! Simply follow the steps below.
Get Your Free Consultation
Fill out our quick and easy form to find out if your case qualifies. Our consultations are free and confidential, and we are here to help whether you hire us or not! 
An Attorney Will Reach Out
Our team will evaluate your case and decide on the best course of action. One of our lawyers will get back to you promptly and begin the process of winning your case! 
Get Gordon! Get It Done!
Once your case has been evaluated and deemed a good fit for our firm, our team will go to work immediately on gathering evidence, building your case, and getting you the compensation that you deserve.