Diving Accident Lawyer in Louisiana
If you've been injured in a scuba diving accident—whether you were working or on vacation—you could have recourse to hold those accountable for your injuries responsible for their negligence. Who that might be depends on why you were diving, how the accident occurred, and who is involved.
No matter the circumstances of your diving accident, your injuries can be catastrophic. You need an experienced Louisiana maritime lawyer to represent your interests as you fight for fair compensation to account for your damages, including hospital bills, surgeries, rehabilitation, and other costs.
Click to Contact Our Louisiana Martime Lawyers Today
Common Causes of Diving Accidents
Most diving accidents are preventable, meaning they wouldn't have happened if either the diving company or the diver had exercised greater care. Of course, the company can't be held responsible if the diver is completely responsible, for example, if they took off their scuba mask underwater. However, the company can be held liable for acting negligently by:
Failing to train divers or diving instructors properly
The company can be held negligent if they didn't train divers how to properly use their equipment, or if they hire instructors without proper training or certifications.
Using improperly-maintained equipment
It's the company's responsibility to ensure their diving equipment is safe and discard it when it's no longer usable. When they fail to do so, they can be held liable for injuries resulting from faulty equipment.
Unsafe water conditions
Unless a diver is experienced, they may not know when the water isn't safe to dive in. Even if they are experienced, they may be pressured by their employer to make an unsafe dive, instead of waiting for conditions to improve, to save time or money. If the company allows a diver to dive in unsafe conditions, they may be held liable for injuries.
In addition, some dive-related injuries can be caused, not by the diving company, but by other parties. These parties can include
Boat pilots
Negligent boaters, whether they're inebriated, otherwise impaired, or distracted, can strike divers with their boats by driving through a dive area. This can result in serious injuries or even death.
Dive partners
Dives usually occur in groups for safety reasons, but if a member of the group is negligent they can cause injuries. For example, a dive partner could swim too close to one another, kicking off their mask or knocking the other diver unconscious.
Injuries Caused by Diving Accidents
Some diving hazards are fairly obvious, such as drowning or other injuries related to oxygen deprivation. However, some of the biggest dangers divers face include medical conditions caused by failing to properly follow safety procedures. These medical problems can include
Barotrauma: Underwater pressure on the middle ear can cause severe pain, and even damage to the ear if it's not properly equalized.
Decompression sickness, also known as the bends: Increased pressure underwater causes the blood to absorb more nitrogen than usual. If a diver resurfaces too quickly, the nitrogen will form bubbles that can cause aching joints, pain, and even paralysis or death.
Nitrogen narcosis: Increased nitrogen in the blood can sometimes lead to a narcotic effect on the diver, impairing their judgment and sensory perception.
Oxygen toxicity: Divers diving below 135 feet have an increased risk of oxygen toxicity as their body absorbs more oxygen than is healthy. It can cause the diver to experience nausea, twitching, tunnel vision, seizures, and loss of consciousness.
Pulmonary embolism: Divers must slowly resurface after a dive, not only to prevent the bends but to prevent the gas inside their lungs from expanding too quickly, swelling, or even popping.
Improperly-trained divers, as well as lax safety procedures, poor equipment maintenance, and other inadequate safety measures, can cause any of the above injuries.
How the Type of Diving Accident Can Impact Your Claim
If you were injured while diving, you could be entitled to financial compensation. However, the process of seeking that compensation will vary depending on whether you were diving commercially or recreationally.
Commercial Diving Accidents
If you've been injured in a commercial diving accident, your costs could add up quickly. If your employer was responsible for your accident, you could be eligible for compensation under the Jones Act, which protects commercial divers who qualify as seamen.
Your employer may try to argue that you don't qualify as a seaman under the Jones Act, but you should not simply accept their word. Consult with a commercial diving accident attorney about your legal rights under the Jones Act.
The Jones Act, passed in 1920, allows seamen to recover full compensation in many cases for commercial diving accidents. If your employer is found even slightly negligent in your injurious accident, they can be liable for your medical expenses, lost wages, pain and suffering, and other damages.
Even if you don't qualify as a seaman under the Jones Act, you could still have legal rights to compensation. For example, you might be able to file a claim under the Longshore and Harbor Workers Compensation Act (LHWCA), which provides similar benefits to workers' compensation claims.
Recreational Diving Accidents
Scuba diving and snorkeling are popular diversions for thousands of people, especially on cruises, at resorts, and on other vacations. However, these seemingly innocuous activities can cause catastrophic injuries or even death.
Victims of recreational diving accidents and their families can be left with thousands of dollars in medical bills, treatment costs, pain and suffering, lost wages, and more. If the diving company is found liable for those injuries, the victims can be eligible for compensation for those costs.
While many recreational diving services require a waiver to be signed, this is not a guarantee that you will not be able to seek compensation in the event of an injury. You and your family could be entitled to compensation after a diving accident, depending on whether the diving or scuba company acted negligently under the circumstances. If they unreasonably placed you in a dangerous situation, causing your injury, call Gordon McKernan Injury Attorneys for the compensation you deserve.
Injured in a Diving Accident? Get Gordon.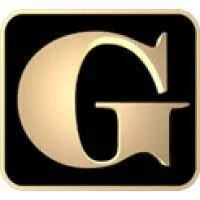 If you or a loved one has been injured in a scuba diving accident, you could be entitled to financial compensation. You need a maritime lawyer who's experienced in fighting for victims of diving accidents because these accidents and their injuries are different from many other personal injury claims.
Gordon McKernan Injury Attorneys are Louisiana diving accident injury lawyers with over 679+ years of combined legal experience helping our clients win the compensation they deserve. Give us a call at 888.501.7888 today for a free consultation about your case.
Louisiana Maritime Lawyer Near Me
888.501.7888
Filing a claim with Gordon Mckernan Injury Attorneys is easy! Simply follow the steps below.
Get Your Free Consultation
Fill out our quick and easy form to find out if your case qualifies. Our consultations are free and confidential, and we are here to help whether you hire us or not! 
An Attorney Will Reach Out
Our team will evaluate your case and decide on the best course of action. One of our lawyers will get back to you promptly and begin the process of winning your case! 
Get Gordon! Get It Done!
Once your case has been evaluated and deemed a good fit for our firm, our team will go to work immediately on gathering evidence, building your case, and getting you the compensation that you deserve.