Reckless Driving Accident Lawyer in Louisiana
When Louisiana drivers are careless behind the wheel, they don't only put themselves at risk—they put everyone else on the road in danger as well. In fact, the National Highway Traffic Safety Administration (NHTSA) estimates that over a third of all serious car accidents are the result of reckless driving.
If you've been the victim of a reckless driver, their insurance might reach out to you with a settlement offer fairly quickly. However, that initial offer is almost certain to be a low-ball, designed to settle as quickly and as cheaply as possible, especially if you've been involved in a wreck with a reckless truck driver. It's likely that the initial offer will barely cover the damages you've suffered because of your accident.
To receive the compensation you deserve to cover your losses, you need a personal injury lawyer with the experience and drive to advocate on your behalf. Contact Gordon McKernan Injury Attorneys today for a free consultation, and we can get started on your case right away.
Click to Contact Our Reckless Driving Accident Lawyers Today
What Is Reckless Driving?
The term reckless driving generally refers to any road behaviors that are negligent, intentionally dangerous, or otherwise disregard others road users' safety. Legally, however, reckless driving has a specific definition in Louisiana (LA RS 14:99):
Reckless operation of a vehicle is the operation of any motor vehicle, aircraft, vessel, or other means of conveyance in a criminally negligent or reckless manner.
Because Louisiana's definition of reckless operation of a vehicle is so broad, law enforcement agencies and the courts are given leeway in individual cases to determine whether the driver acted recklessly. All of the following behaviors could be found to constitute reckless driving in Louisiana:
Street racing
Failing to obey posted traffic signals
Driving on sidewalks
Texting behind the wheel or other forms of distracted driving
Driving the wrong way on a one-way street
Making unsafe lane changes
Tailgating (following another vehicle too closely)
Brake-checking (stopping short in front of another vehicle)
Weaving in and out of traffic
Passing stopped buses or emergency vehicles with lights on
Penalties for Reckless Driving
Under Louisiana law, reckless driving is considered a criminal offense. The charge of reckless operation of a vehicle is a misdemeanor, and if convicted a driver could face the following criminal penalties:
On the first offense, a reckless driver can be fined up to $200 and imprisoned for up to 90 days.
On subsequent offenses, a driver can be fined between $25 and $500 and imprisoned between 10 days and 6 months.
If a driver is convicted of three or more charges of reckless driving in 12 months, in addition to the above penalties they can also face a 12-month license suspension. Breaking the terms of this suspension has its own penalties as well.
Injuries Caused by Reckless Driving
Reckless drivers often put themselves and others at risk of catastrophic injury and even death. These injuries can be expensive to treat, result in thousands of dollars in property damage, lifelong disability, an inability to work, pain and suffering, and a loss of enjoyment of life.
Injuries that victims of reckless driving accidents suffer every year include the following:
Damages to Pursue in Your Reckless Driving Injury Case
If you or a loved one has been injured by a reckless driver, you could be eligible to pursue financial compensation for your damages. Depending on the nature of your accident and the injuries you've sustained, you could be able to recover the following damages:
Economic damages are those that can be accounted for in dollars, such as

Lost income, both while you healed from your injury and any future income you could miss out on if your injuries leave you disabled
Medical bills and other costs related to your treatment, including visits to the emergency room, physical therapy, assistive devices, prescription medication, and others
Property damage, such as damage to your car or other property, if they need to be repaired or replaced

Non-economic damages are those that aren't so easily assigned a dollar value. These include

Disfigurement or permanent scarring and the mental and physical anguish that can cause
Lost quality of life, if your injuries prevent you from living alone or engaging in activities you used to enjoy
Pain and suffering, such as physical pain or mental trauma
If your loved one died because of a reckless driver, you could be eligible to pursue damages related to the medical care at the end of their life, the costs of their funeral and burial, and the wages they could've earned had they lived.
When to Seek Compensation After a Reckless Driving Injury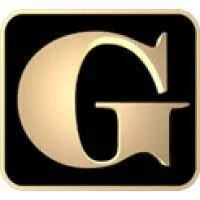 Per Louisiana law, you have a one-year statute of limitations after your accident to seek compensation for your injuries. While there are a few exceptions for extreme circumstances, you should reach out to a personal injury lawyer as soon as possible to get started on your case before the deadline passes.
The seasoned reckless driver injury lawyers at Gordon McKernan Injury Attorneys have 679+ years of combined legal experience helping Louisianans find justice for their injuries. After you've been involved in a car accident, first call 911, but then call Gordon McKernan Injury Attorneys at 888.501.7888 for a free consultation. We'll get started on your claim right away, finding evidence, interviewing witnesses, and preparing to argue your case.
Reckless Driving Accident Lawyer Near Me
888.501.7888
Areas in Louisiana We Serve
Filing a claim with Gordon Mckernan Injury Attorneys is easy! Simply follow the steps below.
Get Your Free Consultation
Fill out our quick and easy form to find out if your case qualifies. Our consultations are free and confidential, and we are here to help whether you hire us or not! 
An Attorney Will Reach Out
Our team will evaluate your case and decide on the best course of action. One of our lawyers will get back to you promptly and begin the process of winning your case! 
Get Gordon! Get It Done!
Once your case has been evaluated and deemed a good fit for our firm, our team will go to work immediately on gathering evidence, building your case, and getting you the compensation that you deserve.