New Orleans Truck Accident Lawyers
New Orleans is known for its lively celebrations, delicious food, and of course, its crazy highway traffic. The I-10 corridor alone carries thousands of cars every day through New Orleans, and when you factor in the Causeway, I-610, US-90, and all the other thoroughfares, it's a wonder anyone makes it through the city at all.
Along with all the traffic coursing through New Orleans every day are hundreds if not thousands of big rigs, eighteen-wheelers, tractor-trailers, and delivery trucks. Even though these trucks are safer now than they've ever been, and passenger cars are as well, big truck wrecks still leave victims' bodies bruised, their families broken, and their property destroyed. If you're in the wrong place at the wrong time, you could be the victim of a big truck accident in New Orleans.
If you're one of the unlucky who've been hit by a truck, call the New Orleans Truck Accident Lawyers at Gordon McKernan Injury Attorneys to represent you, whether you're negotiating with insurance or need to head into court. The trucking company and their insurance will work hard to keep you from getting your due compensation, and you need a dedicated firm to ensure you receive what you deserve.
Click to Contact Our New Orleans Truck Accident Lawyers Today
Common Causes of New Orleans Big Truck Accidents
In some ways, truck wrecks are the same as any other traffic accident—there are a wide variety of causes behind them, and they can leave a trail of destruction and pain in their wake. Some of these causes are similar to the causes to other car accidents, like drug or alcohol abuse or distracted driving. Some, however, are unique to big rigs:
Trucks' big blind spots can prevent drivers from seeing other vehicles and colliding with them
Improperly loaded cargo can shift in transit or even fall off the truck, becoming dangerous projectiles that can slam into other vehicles
Driver fatigue can arise after long shifts behind the wheel, and while federal regulations require regular breaks, tight deadlines can cause drivers to push their luck
Overweight trailers can lead to jackknifing, tipping over, and other catastrophic accidents
A speeding truck is multiple times more dangerous than a speeding car because of its mass—a tractor-trailer weighs between 20 and 30 times more than a passenger car and takes that much longer to stop
Trucks are at greater risk for tire blowouts than other vehicles because of the greater wear and tear; these blowouts can eject tire parts in passing traffic and cause major accidents
and others
Types of 18-Wheeler Truck Accident Injuries in New Orleans
The fact making truck collisions utterly dangerous is their great weight and size: the average fully-loaded tractor-trailer weighs up to 30 times more than a passenger car, meaning that it impacts other vehicles with a similar amount of force. In fact, the Insurance Institute of Highway Safety has reported that around two-thirds of deaths in large truck accidents occur in the smaller vehicle involved.
Even when the passengers of the smaller vehicle survive, their injuries can be devastating:
Head injuries include concussions, traumatic brain injuries (TBI), and others caused by the victim's head striking hard objects within their vehicle. According to the Centers for Disease Control (CDC), TBIs are a leading cause of disability: even when a victim survives, they can experience memory loss or permanent disability.
Spinal cord injuries are tragically common during truck accidents and can cause temporary or permanent paralysis. Paralyzed victims are often left unable to work, require assistive devices like wheelchairs, and could need long and expensive runs of physical therapy. Paralysis can also cause depression, irritability, anxiety, and other mental conditions.
Skeletal fractures are very common injuries. Not only are broken bones painful and debilitating—they can also increase the risk for other complications like blood loss and infection.
Amputations and other catastrophic injuries are more common in truck wrecks
Neck and back injuries, including whiplash, can leave long-lasting effects on victims' bodies
Organ damage can be caused by crushing injuries and others
In the worst cases, victims can experience a wrongful death
What Do I Do After Being in a New Orleans Truck Wreck?
Immediately after a collision with an 18-wheeler, victims are usually dazed, in pain, and unsure of their next steps. If this happens to you, try to remember the following steps to keep yourself and your passengers safe, and to prepare as well as you can for what lies ahead:
Get to safety as well as you can. Pull over to the side of the road, away from the flow of traffic. Check your passengers and yourself for injuries.
Call 911 immediately. Police and an ambulance should be dispatched to the scene. While first responders treat your injuries and stabilize your condition, the police officer on the scene will take notes, talk to witnesses, and record your statement for their official report. Make sure to ask for a copy of the police report.
Call Gordon McKernan Injury Attorneys for a free legal consultation to explore your options. A dedicated, caring lawyer will listen to what happened and provide advice as to the next steps.
After we've evaluated your case and you've signed with us, we'll start collecting evidence, building your case, and getting you the compensation you deserve. If we don't win your claim, you won't owe us a dime.
Possible Compensation in a New Orleans Truck Accident
Most victims of truck wrecks win compensation ranging from tens of thousands to millions of dollars, depending on their injuries, the nature of the accident, and what role they and the truck driver played. Talk to an experienced New Orleans truck accident lawyer to calculate the total costs of your damages, which can include
The cost of hospital visits, surgeries, and ongoing treatment
The cost of repairing or replacing your vehicle
Current and future lost wages if your injuries have left you unable to work
Your attorney's fees
In addition to these economic damages, a number of non-economic damages—those which aren't as easily accounted for—can also be compensated for. These include
Pain and suffering
Loss of enjoyment of life
Mental anguish
and others
Whatever you're going through, know that you don't have to handle your case alone. The New Orleans truck accident lawyers at Gordon McKernan Injury Attorneys are trained professionals with strong experience in Louisiana law, and we work closely with courts to ensure high compensation for our clients.
Call New Orleans Truck Accident Lawyers Today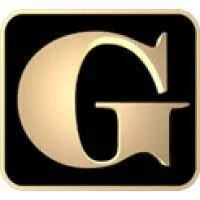 Whether you were hit by an 18-wheeler, injured in a delivery truck wreck, impacted by a construction truck, or something else, we have your back.

Call us today. We're dedicated to all of our client's well-being, and we won't rest until you get the compensation you deserve.
New Orleans Truck Accident Lawyer Near Me
888.501.7888
Filing a claim with Gordon Mckernan Injury Attorneys is easy! Simply follow the steps below.
Get Your Free Consultation
Fill out our quick and easy form to find out if your case qualifies. Our consultations are free and confidential, and we are here to help whether you hire us or not! 
An Attorney Will Reach Out
Our team will evaluate your case and decide on the best course of action. One of our lawyers will get back to you promptly and begin the process of winning your case! 
Get Gordon! Get It Done!
Once your case has been evaluated and deemed a good fit for our firm, our team will go to work immediately on gathering evidence, building your case, and getting you the compensation that you deserve. 
Frequent Answered Questions