Workers' Compensation Lawyer in Lafayette, Louisiana
Employees work hard every day to support their lifestyle. However, when one is injured on the job, he or she may be unable to work for a certain period of time. This is why most businesses in Louisiana have to carry workers' compensation coverage, and it's important for not only owners to be aware of the process, but employees as well.
At Gordon McKernan Injury Attorneys, we want to be your source for reliable information! If you've suffered a workplace injury, you may have a right to workers' compensation. Read on to learn your legal options from our experienced Lafayette personal injury lawyers.
Click to contact our Lafayette Workers' Comp Lawyers Today
Common Types of Workers' Compensation Claims in Lafayette
Since Louisiana depends heavily on industrial workers to maintain the economy, many workers' comp claims in Lafayette and the surrounding areas are from industrial work. Refinery workers, plant workers, and chemical workers are more likely to become injured on the job when compared to other industries due to the menacing nature of their work.
Even though there are known safety risks that inevitably come with most jobs, workers' compensation is a system for employees with disrupted income due to them being injured on the job. In Lafayette, the following injuries are common in the workplace:
What Workers' Comp Coverage Can I Qualify For?
In Louisiana, there are four different versions of workers' compensation that the law allows, depending on the seriousness of your injuries:
Temporary total disability coverage is for when you're completely unable to work during your recovery. As long as your doctor gives you a special certification, you can be eligible for this type of coverage.
Temporary partial disability coverage is when you're unable to perform specific job responsibilities, like operating big machinery and lifting heavy objects. Partial credit can also be given if you're still able to work at a reduced capacity.
Permanent partial disability benefits apply to lasting effects of your accident. You could also be eligible for additional compensation above the physical impairment caused by your work injury.
Total and permanent disability benefits can possibly cover costs dealing with permanent effects of your injury, such as surgeries, assistive equipment, therapy, and other expenses.
Medical Benefits Involving Workers' Compensation
Employers are legally required to cover the medical care costs for job-related injuries in Lafayette. Injured workers are usually allowed to choose a doctor in the specialty area for their treatment. The employer will also be able to select a physician who will provide an additional medical opinion.
This can be a complex process and the employer's insurance company may try to limit coverage or hinder approval for medical tests and procedures. This can put your health and recovery in jeopardy. A Lafayette workers compensation attorney will make sure your best interests are represented and work alongside your medical providers to make sure you get the care you need.
Vocational Retraining After a Work Injury
If you are unable to return to your previous work because of your injury, you may qualify for job retraining. Following a Functional Capacity Evaluation to assess your abilities, a vocational expert will help you find positions in Lafayette that remain within the boundaries of your work limitations.
Starting a Workers' Comp Claim
If you've been injured at your workplace in Lafayette, you can begin a workers' compensation claim by submitting either a Form 1008 Disputed Claim for Compensation or a formal petition. If a claimant doesn't want to use the Form 1008, then the following information should be disclosed in the petition:
Names and addresses of the parties, at minimum.
The specific compensation benefit that's due.
A statement of the time, place, nature, and cause of the injury.
Contact A Lafayette Workers Comp Lawyer Today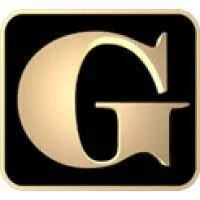 After being involved in a work-related injury in Lafayette, Louisiana, the clock starts ticking for when you can take action. Regardless of how minor the injury may seem it is crucial to report the accident or injury to your supervisor as soon as possible. Additionally, work-related illnesses or diseases need to be filed within a year of the date that the disease manifests or the employee becomes disabled from working as a result of the disease.
If you have been denied your workers' compensation benefits or just need help navigating the complex legal system, the Lafayette lawyers at Gordon McKernan Injury Attorneys will go to work for you. Call the Get Gordon team today at 337.999.9999 for a free legal consultation with one of our dependable workers' comp attorneys.
Lafayette Workers' Compensation Lawyer Near Me
888.532.1573
Filing a claim with Gordon Mckernan Injury Attorneys is easy! Simply follow the steps below.
Get Your Free Consultation
Fill out our quick and easy form to find out if your case qualifies. Our consultations are free and confidential, and we are here to help whether you hire us or not! 
An Attorney Will Reach Out
Our team will evaluate your case and decide on the best course of action. One of our lawyers will get back to you promptly and begin the process of winning your case! 
Get Gordon! Get It Done!
Once your case has been evaluated and deemed a good fit for our firm, our team will go to work immediately on gathering evidence, building your case, and getting you the compensation that you deserve. 
Frequent Answered Questions