Wrong-Way Driving Accident Lawyers in Louisiana
Wrong-way driving accidents can be some of the most surprising and scariest types of car accidents or truck wrecks you could face on the road.
Other drivers driving the wrong way may not be the most common threat on the road, but they're one of the most dangerous—the U.S. Department of Transportation estimates that on average, wrong-way accidents result in over 400 deaths per year.
Accidents involving wrong-way driving are dangerous because of the greater relative speeds involved, as well as other factors. If you or a loved one has been impacted by a driver going the wrong way on a Louisiana highway, road, or street, you could be eligible for compensation from the guilty party.
Main Causes of Wrong-way Wrecks
Wrong-way accidents occur when a driver steers their vehicle into oncoming traffic and collides with vehicles traveling in the opposite direction. This commonly happens at night, when visibility is low and drivers are fatigued. Many wrong-way drivers don't notice they've veered into the wrong lane until it's too late. However, not everyone can avoid driving at night, and besides, fatigue isn't the only reason wrong-way accidents happen. Other common causes include
Distracted drivers, even if they're only glancing at their phone or in the back seat, can easily drift into oncoming traffic or otherwise lose control of their vehicle. That's why many states, including Louisiana, have outlawed texting and driving for all drivers.
Older drivers, with slower reflexes, poorer eyesight, and a greater risk for confusion, can become distracted and take a wrong turn into oncoming traffic. Because of their slower reaction time, they may not be able to correct their mistake in time to avoid a collision.
Multi-car pileups can lead to wrong-way driver accidents as approaching drivers are squeezed toward lanes of opposite travel.
Driver intoxication is the main cause of head-on collisions, due to the severe impacts that drugs and alcohol have on a driver's vision, reflexes, judgment, and grip on reality. Intoxicated drivers are much more likely to become distracted or confused and veer into the wrong lane.
Poor road conditions, such as large potholes, poor medians, bad lighting, road debris, and ongoing construction can also lead to wrong-way collisions as drivers try to move out of the way of obstructions, sometimes without a clear line of sight to oncoming traffic.
Click to Contact Our Louisiana Wrong-Way Driving Accident Lawyers Today
Common Injuries After Wrong-way Car Crashes
Wrong-way crashes are some of the most serious drivers can experience, because most wrong-way crashes are head-on collisions. In fact, one in five wrong-way crashes result in death.
Even if you survive a wrong-way collision, you could sustain major injuries requiring expensive surgery, lengthy hospital stays, long-term rehabilitation, and complications that can last the rest of your life. Common injuries of wrong-way accidents include
The Elevated Risks of a Head-on Collision
Why is a head-on collision so dangerous? The answer comes down to simple physics. The force of any collision is the sum of the forces of all objects involved, which in a head-on collision is the full impact force of each vehicle. That means that you are effectively at double your speed, so if you're traveling 60 mph and are in a head-on collision with another car going 60 mph, that's equivalent to a 120 mph crash!
These speeds are why head-on crashes result in many more deaths than any other type of collision. If you find yourself facing head-on traffic, think fast. What can you do to alert the other driver or move out of their way?
Honk your horn, move to the shoulder, or take other evasive action to avoid a head-on crash. Your life could depend on it.
What to Do If You've Been a Victim of a Wrong-way Collision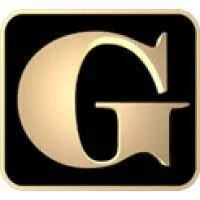 If you or a loved one has been the victim of a wrong-way collision, you could be dealing with mounting medical bills, lost wages due to missed work, or if your loved one died, funeral costs and others. You deserve answers for the pain and suffering you're experiencing, and Gordon McKernan Injury Attorneys are committed to helping you find them.
Give our experienced wrong-way driver accident lawyers a call at 888.501.7888 for a free legal consultation. We'll work closely with you to help you find the compensation you deserve from the parties at fault for your accident. You won't pay a dime until we win or settle your case. That's our G Guarantee!
Wrong-Way Driving Accident Lawyer Near Me
888.501.7888
Filing a claim with Gordon Mckernan Injury Attorneys is easy! Simply follow the steps below.
Get Your Free Consultation
Fill out our quick and easy form to find out if your case qualifies. Our consultations are free and confidential, and we are here to help whether you hire us or not! 
An Attorney Will Reach Out
Our team will evaluate your case and decide on the best course of action. One of our lawyers will get back to you promptly and begin the process of winning your case! 
Get Gordon! Get It Done!
Once your case has been evaluated and deemed a good fit for our firm, our team will go to work immediately on gathering evidence, building your case, and getting you the compensation that you deserve.