Defective Tire Attorney in Louisiana
If your Louisiana car accident or truck wreck was caused by a faulty tire, you could be eligible to hold the manufacturer of that faulty tire to account. However, proving that a faulty tire was the cause of your accident can be challenging and complex. Talking to a Louisiana defective tire lawyer can help you find out if you can sue for the injuries you sustained in your accident.
Your car's tires are the only points of contact you have with the road. If one of them fails, you could lose control of your vehicle and cause a possibly-fatal car accident. The National Highway Traffic Safety Administration (NHTSA) estimates that 2% of all crashes are caused by a problem with one of the vehicles, and of those, 35% are caused by tire issues.
Click to contact our Defective Tire Accident Lawyers Today
Common Tire Defects
While tire defects can happen for a variety of reasons, most of them can be traced to a problem during the design or manufacturing process. Producing tires is big business, and some manufacturers cut costs to meet demand—producing faulty tires in the process. Even worse, some defects are unnoticeable until they cause a catastrophic failure, crash, or worse.
The most common defects in modern tires include the following:
Bead defects
Belt separation
Failure to design for separation prevention
Foreign material or adulterations in the tire
Improper repair of tire puncture
Manufacturing and design defects
Old and aged tires
Retread failure
Sidewall blowouts
Tire mounting damage
Tread separation
Unsuitable tires for the type of vehicle
Zipper failures
Accidents Caused by Defective Tires
Defective tires can cause all sorts of accidents; in fact, according to the NHTSA, over 11,000 accidents a year are caused by faulty tires. There are a variety of accidents that can be caused by defective tires, but the most common are blowouts, accidents caused by a loss of control, and rollover accidents.
Tire Blowouts
Blowouts are catastrophic accidents resulting from a sudden, explosive release of a tire's pressure. Tire blowout accidents can be caused by a number of factors:
A tire puncture caused by on-road debris
Overloading the vehicle, especially if one or more tires are poorly-made or defective
Blowouts happen suddenly and can overwhelm a driver, especially if they're inexperienced. If an 18-wheeler has a blowout, it can cause a multi-car pileup, major injuries, and even death.
Loss of Control
Through blowouts and other catastrophic failures, defective tires can cause a driver to lose control on the highway and swerve, skid, spin out, or even rollover. Losing control can lead to a single-car accident or one involving multiple vehicles, especially on a busy highway.
Blowouts aren't the only way a bad tire can cause a driver to lose control. An improperly-mounted tire, a tire with a slow leak or too-low treads, or even a tire not suited to the vehicle can also cause the driver to lose control and experience a wreck.
Rollovers
A rollover accident occurs when a vehicle rolls onto its roof or side. The NHTSA has found that rollover accidents have the highest fatality rate of any crash type, and they can completely destroy the vehicle that rolls over too.
Defective tires can lead to rollover accidents when they suddenly fail and cause the driver to swerve hard, rolling the vehicle. When this happens, major injuries, property damage, and even death can result.
Injuries from Defective Tire Accidents
Faulty tires can cause accidents resulting in serious injuries and even death. Some of the most common injuries resulting from defective tire accidents include the following:
Make Sure Your Tires are in Good Shape
To do your part to avoid a dangerous tire blowout, you should inspect your own tires for signs of wear and tear on a regular basis. If you find any of the following on your tires, it's time to take them to the shop for a replacement:
Cuts or cracks in the sidewalls can lead to a sudden loss in pressure.
Uneven tread wear can be caused by misaligned wheels, damaged tires, suspension issues, or bad inflation.
Overly-worn tread—while most modern tires have tread-wear indicator bars that will show you when you need to replace them, you can also use a penny. Place the penny upside-down in the tread, and if you see Lincoln's head, it's time to replace your tires right away.
Bulges or blisters in the sidewall indicate weak spots that could easily lead to failure.
Excessive vibration while driving could mean a number of issues, but it could also mean your tires are damaged. Take your car to a mechanic to diagnose the issue.
Proving Your Accident was Caused by a Defective Tire
Even though tire manufacturers make mistakes causing sometimes fatal accidents, actually proving your accident was caused by a faulty tire can be a complicated process. Many times, faulty tire accidents look a lot like another type of accident, and it takes a dedicated investigation to prove that the tire was at fault, as opposed to the driver or another party.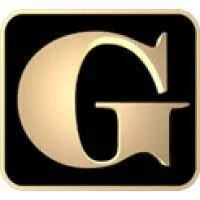 The faulty tire injury lawyers with Gordon McKernan Injury Attorneys have 679+ years of combined legal experience investigating the causes of traffic accidents. We know what to look for when figuring out the cause of your accident, and we have the chops to prove the other party's liability in court.
If you've been the victim of a defective tire accident, you need an advocate on your side with the experience and the drive to get results. Call the personal injury lawyers with Gordon McKernan Injury Attorneys at 888.501.7888 for a free consultation about your case, and we'll get started right away.
Defective Tire Lawyer Near Me
888.501.7888
Areas in Louisiana We Serve
Filing a claim with Gordon Mckernan Injury Attorneys is easy! Simply follow the steps below.
Get Your Free Consultation
Fill out our quick and easy form to find out if your case qualifies. Our consultations are free and confidential, and we are here to help whether you hire us or not! 
An Attorney Will Reach Out
Our team will evaluate your case and decide on the best course of action. One of our lawyers will get back to you promptly and begin the process of winning your case! 
Get Gordon! Get It Done!
Once your case has been evaluated and deemed a good fit for our firm, our team will go to work immediately on gathering evidence, building your case, and getting you the compensation that you deserve.