Crane Accident Lawyer in Louisiana
At a construction site, cranes are usually the largest and heaviest equipment. Because of their size, they can also be the most dangerous. While a crane is extremely useful for hoisting loads, moving them where they're needed, and lifting them up high, that capability also poses significant dangers to crane operators, dock workers, and other construction workers. Even a slight miscalculation can lead to a construction site injury or even death.
At Gordon McKernan Injury Attorneys, we understand how a crane accident can burden both injured workers and their families emotionally and financially. If you or a loved one were injured in a crane accident, you could be facing steep medical bills, ongoing treatment, and a changed quality of life. If the accident has rendered you unable to work, you might be unsure of how you'll provide for your family.
If you or a loved one has suffered a crane injury resulting from a construction accident, seek legal representation from a skilled lawyer with Gordon McKernan Injury Attorneys. We have over 679+ years of combined legal experience helping Louisiana victims of crane accidents recover the compensation they need to heal from their injuries. Contact us today for a free consultation.
Click to Contact Our Louisiana Crane Injury Lawyers Today
What Causes Crane Accidents?
Construction work is inherently more dangerous than other types of work. For this reason, the Occupational Safety and Health Act (OSHA) has defined a set of standards to ensure safety on construction job sites, shipyards, and other work sites with cranes.
Unfortunately, many companies care more about their bottom lines than their workers' safety, cutting corners and failing to abide by OSHA standards. When company owners and management are negligent, accidents can happen, leading to severe injuries or fatalities for victims.
Violations of crane safety standards can come in many forms, including
Improper crane construction or crane collapse
Failure to use the appropriate crane for a given job
Neglecting the crane's operating limits
Using the crane in a way not intended by the manufacturer
Failing to clean up the area around the crane
Making contact with power lines, which can lead to electrocution
If you believe your OSHA rights are being violated in your workplace, you have the right to report those violations without fear of retaliation. A workplace injury attorney with Gordon McKernan Injury Attorneys can help you file your OSHA claim to protect your rights and help you collect the compensation you're owed.
What Injuries Do Crane Accidents Cause?
Victims of crane accidents often suffer catastrophic injuries leading to long-term disability. Some of the most common crane accident injuries include
How Can a Crane Accident Lawyer Help?
Many injured construction workers have the mistaken impression that if they've already filed a workers' compensation claim with their employer, they cannot file further legal claims against a negligent party. However, workers' compensation law only prevents you from filing a claim against your employer. If your injury was caused by someone else's negligence, such as the crane's manufacturer or the site's property owner, they can also be held liable for your injuries.
While workers' compensation benefits can help, they're often insufficient to pay for all the costs of your injury and medical bills. That's why it's so important to know your rights and to contact an experienced personal injury lawyer to determine if third-party liability can apply to your claim. You may be able to bring a third-party negligence claim against the person or people responsible for your injuries.
Call Gordon McKernan for a Free Case Evaluation After Your Crane Accident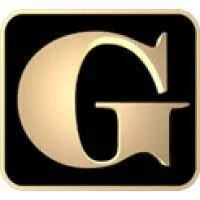 If you or a loved one has suffered injuries resulting from a crane accident, you could be entitled to financial compensation for your injuries. It's vitally important to partner with a personal injury law firm that has your interests in mind and the capability to win your case.
Gordon McKernan Injury Attorneys is a Louisiana legal practice that has helped our clients recover over $2.5 Billion in compensation for their injuries. Call us today at 888.501.7888 for a free consultation and begin your path to healing.
Louisiana Crane Accident Lawyer Near Me
888.501.7888
Filing a claim with Gordon Mckernan Injury Attorneys is easy! Simply follow the steps below.
Get Your Free Consultation
Fill out our quick and easy form to find out if your case qualifies. Our consultations are free and confidential, and we are here to help whether you hire us or not! 
An Attorney Will Reach Out
Our team will evaluate your case and decide on the best course of action. One of our lawyers will get back to you promptly and begin the process of winning your case! 
Get Gordon! Get It Done!
Once your case has been evaluated and deemed a good fit for our firm, our team will go to work immediately on gathering evidence, building your case, and getting you the compensation that you deserve.