Jackknife Accident Lawyer in Louisiana
Weighing in at nearly 40 tons, commercial trucks far outweigh the passenger cars you and I drive on the highway every day. Because of their much higher weight and size, big rigs need to contend with a number of issues that other cars, trucks, and SUVs simply don't:
18-wheelers take much longer to start and stop than smaller vehicles
Tractor trailers have less visibility in general, and are harder to maneuver
Due to their construction, trucks are prone to jackknife accidents
Jackknifing is a common accident for commercial trucks, and it's one of the most dangerous. If you've been the victim of a jackknifed truck accident, you're likely dealing with major property damage, severe injuries, lost wages, and more. You need a dedicated legal advocate to ensure your needs are met.
Click to Contact Our Louisiana Jackknife Accident Lawyers Today
What Is a Jackknife Accident?
During normal operation, the cab and trailer of a commercial trucking rig are in line with each other. A truck jackknifes when its cab and trailer go in different directions, forming a V-shape.
This type of accident is called a jackknife because the truck looks like an open jackknife, or pocket knife, with the cab resembling the handle and the trailer the blade.
Jackknife accidents can be extremely dangerous and cause a large disruption in traffic. Often, they can block multiple lanes of traffic, including opposite lanes. As a result, jackknifing trucks often lead to multi-car pileups, which not only increases the risk of a serious injury but can make it difficult to determine liability in each separate collision.
Causes of Jackknife Truck Accidents
Most jackknife accidents happen because the truck driver has to brake suddenly. A tractor-trailer's braking system is far more complex than a passenger vehicle's—both the cab and trailer have their own braking systems that need to be applied simultaneously. When the driver doesn't have time to apply the trailer brakes after applying the cab's brakes, the trailer out-paces the cab and swings to the side, causing a jackknife.
Of course, the majority of jackknife accidents—like most traffic accidents—are caused by driver error. That negligence can occur at many stages of the truck's trip:
Equipment failure
Incorrect braking technique or adjustment
Driver inexperience
Driving under the influence of drugs or alcohol
Inclement weather, such as rain, snow, sleet, or fog
All of these can increase the risk that the trailer overtakes the cab and jackknifes into traffic. When this happens, the truck driver, loader, transport company, or cargo owner could be found liable for the accident and its associated damages.
Determining Liability for a Jackknifing Truck Accident
Because of the number of parties involved in every trucking case, determining liability can be complicated. With jackknifing accidents, the question of liability for your injuries can be even more complex due to the higher number of vehicles generally involved.
That being said, certain parties are generally held at least partially liable for tractor trailer jackknifing accidents:
The truck driver, for neglectful driving
The truck loader, for failing to properly load the truck
The truck owner or trucking company, for failing to maintain the truck properly
Governmental agencies, if the road was improperly maintained or had improper signage
If another car caused the truck to stop short and jackknife, the driver or owner of that car
Common Jackknife Accident Injuries
Jackknifing trucks often lead to extreme, debilitating injuries for everyone involved. While your injuries will depend on the circumstances, including where you are in relation to the truck, your speed, and other conditions, common injuries sustained in jackknife accidents include
If you've sustained a serious injury from a jackknife accident, your treatment can cost thousands of dollars. Your injuries could also keep you from working, causing lost wages, and could lead to an inability to work in the future. All of these costs can be recoverable through a jackknife injury claim. Call the experienced truck injury lawyers at Gordon McKernan Injury Attorneys for a free consultation about your legal options.
Recovering Compensation After a Jackknife Accident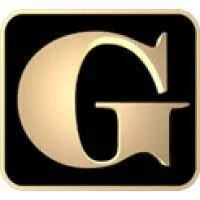 If you've been the victim of a jackknifing truck, you don't have to face your injuries alone. You deserve compensation for your injuries, and you need a personal injury lawyer with the drive and skill to get you the compensation you deserve.
The truck accident lawyers with Gordon McKernan Injury Attorneys have decades of experience helping Louisiana drivers get the money they need to heal and move on after a traumatic injury. Give us a call today at 888.501.7888 for a free legal consultation. We won't charge you a dime until we win or settle your case. That's the G Guarantee!
Jackknife Truck Accident Accident Lawyer Near Me
888.501.7888
Filing a claim with Gordon Mckernan Injury Attorneys is easy! Simply follow the steps below.
Get Your Free Consultation
Fill out our quick and easy form to find out if your case qualifies. Our consultations are free and confidential, and we are here to help whether you hire us or not! 
An Attorney Will Reach Out
Our team will evaluate your case and decide on the best course of action. One of our lawyers will get back to you promptly and begin the process of winning your case! 
Get Gordon! Get It Done!
Once your case has been evaluated and deemed a good fit for our firm, our team will go to work immediately on gathering evidence, building your case, and getting you the compensation that you deserve.