Spinal Cord Injury Lawyer in Lafayette
Given its diverse culture, history, music, festivals, and other amenities, Lafayette, Louisiana is a wonderful city to call home. However, it's important to remember that accidents can happen anywhere and the results can be catastrophic, like spinal cord damage, for example.
Spinal cord injuries can be devastating and can affect a person's ability to work or even complete simple everyday tasks. This is why it's essential to seek help from a Lafayette spinal cord injury lawyer if you or a loved one has experienced a spinal cord injury due to someone else's negligence.
At Gordon McKernan Injury Attorneys, we understand that the path to recovery doesn't always come easy. This is why we're here to keep you informed and help you gain the compensation you deserve.
Click to Contact Our Lafayette Spinal Cord Accident Attorneys Today
What is a Spinal Cord Injury?
The spinal cord, which runs from the brainstem to the lower back, is a vital part of the body because it's responsible for sending sensory and motor messages from the brain to the rest of the body.
If a spinal cord injury (SCI) occurs, it can turn into temporary or permanent damage. A spinal cord injury is considered a serious medical condition because it can cause significant physical and functional impairments, such as paralysis.
Why are Spinal Cord Injuries Catastrophic Injuries?
Spinal cord injuries are considered catastrophic injuries since they can have a permanent impact on a person's quality of life.
Depending on the severity of the injury, a person may need ongoing medical care, physical therapy, and medical equipment to perform daily tasks. In some cases, a person may even not be unable to work, resulting in a significant loss of income. This is when a Lafayette spinal cord injury lawyer will more than likely need to be contacted.
Types of Spinal Cord Injuries
There are two types of spinal cord injuries: complete and incomplete.
Complete spinal cord injuries result in permanent damage to the affected area of the spinal cord. Effects can include permanent paralysis like quadriplegia and paraplegia.
Incomplete spinal cord injuries involve partial damage to the spinal cord. The ability to move and feel highly depends on the injured area of the spinal cord and the severity of the injury.
Furthermore, where the spinal cord was injured plays a big part in the victim's prognosis as well as treatment.
Cervical spinal cord injuries are the most severe level of spinal cord injury because it affects the head and neck region above the shoulders and can turn into total paralysis.
Thoracic spinal cord injuries affect the abdominal muscles, mid-back, and upper chest, but hand and arm function remains normal.
Lumbar spinal cord injuries affect the hips and legs. Braces or a wheelchair after this type of spinal cord injury may be needed.
Sacral spinal cord injuries can lead to loss of bowel control and some loss of function in the hips and legs.
Why Should You File a Spinal Cord Injury Claim?
You could be eligible to pursue certain damages and receive payment for your pain and suffering if you experienced a spinal cord injury. In Louisiana, this includes payment for economic, non-economic, and punitive damages.
Economic damages can include medical expenses, lost wages, personal property damages, rehabilitation costs, at-home nursing care, household services, and other out-of-pocket expenses.
Non-economic damages consist of the following: pain and suffering, mental anguish, loss of companionship, loss of consortium, loss of enjoyment of life, loss of reputation, loss of a limb, scarring, and disfigurement.
Punitive damages are awarded in specific situations and aren't meant to compensate the victim. Instead, the aim is to punish the defendant and deter them from repeating mistakes. FYI: although Louisiana law allows for punitive damages, Louisiana courts rarely award them except in extreme cases.
Is a Spinal Fusion Lawsuit Considered a Spinal Cord Injury Lawsuit?
No, a spinal fusion lawsuit and a spinal cord lawsuit are not the same things.
A spinal fusion lawsuit usually involves a surgical procedure where two or more vertebrae are fused together to stabilize the spine. It can arise if a patient deals with complications related to the surgery, such as nerve damage, infection, or improper placement of medical hardware.
FYI: a failed spinal fusion lawsuit would mean that the plaintiff has not proven their case therefore the defendants are not found liable. In a situation like this, the plaintiff would unfortunately not be awarded any damages or compensation.
A spinal cord lawsuit typically includes a legal claim related to an injury or damage to the spinal cord. This type of lawsuit should be filed if the victim suffered a spinal cord injury due to someone else's negligence, such as a workplace accident or car accident.
In other words, a spinal fusion lawsuit is related to a surgical procedure, while a spinal cord lawsuit is related to an injury to the spinal cord.
Law Firms for Spinal Cord Injury: Get Gordon!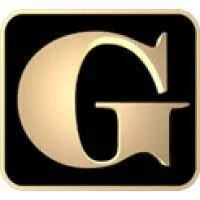 At Gordon McKernan Injury Attorneys, we understand that a spinal cord injury can be a lot to deal with. This is why our Lafayette spinal cord injury lawyers are dedicated to helping victims and their families pursue justice and compensation.
Our legal team has 679+ years of combined legal experience handling cases involving the spinal cord and other injuries. So if you or a loved one has a spinal cord injury due to negligence in Lafayette, call us at 2505 Verot School Road, Lafayette, LA 70508. We'll give you a FREE consultation and help you begin your path to healing. We promise you won't owe us a dime unless we win your case—that's the G Guarantee!
Lafayette Spinal Cord Accident Attorney Near Me
337.999.9999
Filing a claim with Gordon Mckernan Injury Attorneys is easy! Simply follow the steps below.
Get Your Free Consultation
Fill out our quick and easy form to find out if your case qualifies. Our consultations are free and confidential, and we are here to help whether you hire us or not! 
An Attorney Will Reach Out
Our team will evaluate your case and decide on the best course of action. One of our lawyers will get back to you promptly and begin the process of winning your case! 
Get Gordon! Get It Done!
Once your case has been evaluated and deemed a good fit for our firm, our team will go to work immediately on gathering evidence, building your case, and getting you the compensation that you deserve.